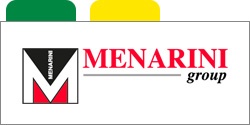 Global CSV Associate
Context:
The candidate will be a new resource of the Global CSV team inside the Global Menarini Quality Assurance department and will be placed in a work team composed by young people.
The candidate will have to work in collaboration with the CSV and QA representatives of Menarini affiliates (Italian and foreign).
In the first period the candidate will support other team members on the ongoing projects, but the aim is to find a person able to quickly operate independently.
Main activities and responsabilities:
Management of Validation projects among several sites of the Menarini group.
Design of new system requirements and processes.
Issue of validation documents.
Issue of SOP dedicated to Computerized system management and validation.
Supervising the execution of tests in collaboration with business key use.
Technical skill required: good knowledge of Office package, Project, Google platform.
Ability to manage and coordinate competences provided by other professional workers.
Main internal stakeholders: QA, IT, BST, Engineering, C&Q.
Main external stakeholders: validation consultant, sw supplier/system integrator.
Job requirements:
Education
Degree in Engineering, Chemistry, CTF
Qualification and skills
The candidate should be independent at work and should have a good ability to relate to higher functions (also related to other Menarini sites)
The candidate should have good team working skills, striking up interpersonal relationships
The candidate should have ability to work under stressful condition and meet deadlines
Language skills
Excellent knowledge of written and spoken English.
Degrees of interest: Laurea in Ingegneria, Chimica, CTF
To apply to this opportunity, just click on APPLY. After clicking, you can add a motivation letter. It's recommended but not compulsory.
Important: if the job description is in english, than also the motivation letter and the cv saved into the platform must be in english.