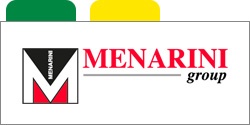 Regulatory Compliance Specialist
Location: Pomezia (RM)
Expected Travel: 0-10 %
Context:
The Regulatory Compliance Specialist, as part of the Quality Assurancce team, will interact with every level and group in the organization including corporate regulatory functions and external customers. The Specialist should be able to work independently without a set day-to-day schedule to ensure regulatory requirements are met. The Regulatory Compliance Specialist support the inital assessment of new internal and external project introduction in collaboration with Head of QA.
Main activities and responsabilities:
Using a broad base of knowledge and understanding of regulatory requirements assumes major responsibility for one or more major regulatory affair areas.
Identifies and defines contents for regulatory filings/dossiers. Leads the assembly and creation of these documents for their timely submission to regulatory authorities.
Maintenance of complex existing and new licenses/certificates as well asproduct approvals.
Responsible for overall compliance with regulatory requirements that apply to the product development cycle. Makes recommendations on how to achieve and maintain compliance.
Collaborates closely with manufacturing, engineering, quality control and other functions resolving regulatory compliance issues.
Regulatory impact assessment of internal technical and organisational changes.
Applies standard procedures and aquired knowhow to develop regulatory solutions of moderate to low complexity within the existing regulatory framework.
Collaborateswith individuals at all levels solving regulatory compliance issues, and recommends appropriate changes and measures.
Job requirements:
Education
Bachelor's or Master's degree in Pharmacy, Chemistry, Biology, Biotechnology or related field.
Years of experience
At minimum 5 (five) year of relevant regulatory affairs experience in the biopharmaceutical industry
Qualification and skills
In-depth knowledge of European and/or international regulations and standards for Biologics and/or Pharmaceuticals.
Working knowledge of and ability to prepare regulatory documentation in compliance with regional regulatory requirements.
Familiarity with regulatory standards and demonstrating general knowledge of individual products/geographies.
Demonstrated ability to independently author sections of regulatory submission documents.
Qualified within the Regulatory function with a deep understanding of the basic principles, theories, practices, and concepts within the Regulatory function.
Recognition and awareness of gaps and potential solutions to close those gaps.
Ability to identify the adequate of sections and overall content for regulatory submissions.
Knowhow and practical experience in applying relevant software applications in order to effectively generate regulatory documents.
Demonstrated ability to communicate effectively at all levels both verbally and in writing.
Must be used to make timely and accurate decisions even under time pressure.
Demonstrated analytical thinking skills and the ability to solve complex problems
Language skills and level of proficiency
English- Proficiency Level
Degrees of interest: Laurea in Discipline Scientifiche (Chimica, Farmacia, Biologia, Biotecnologie o affini)
To apply to this opportunity, just click on APPLY. After clicking, you can add a motivation letter. It's recommended but not compulsory.
Important: if the job description is in english, than also the motivation letter and the cv saved into the platform must be in english.