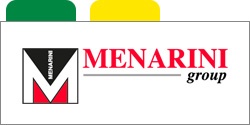 Quality System Manager
Location: Pomezia (RM)
Expected Travel: 0-10 %
Context:
The candidate will be introduced within the Quality Assurance Department and will report directly to Head of QA. The Quality System Manager leads a team of Quality System Specialists managing the daily support to Site compliance and governance.
Responsible for Quality System oversight in order to assure compliance to GMP requirements. Proactively leads quality system enhancement projects assigned. Immediately reports any non compliance to his direct superior. Works in close collaboration with Quality Control, Production, Warehouse, Validation, Engineering and Maintenance and effectively supports other functional areas to solve issues and to provide guidance in case of compliance issues and/or new site/corporate policy requirements. Responsible for the development and management of direct reports and supervision of of activities improving the Quality system and supporting other departments.
Main activities and responsabilities:
Responsible for Quality System of MBH Pomezia. Site owner of quality systems streams as Deviation, CAPA, Change control, Documentation, Training, Supplier Qualification.
Lead daily activities of Quality System personnel, supporting Warehouse, Manufacturing, QC, Engineering and Maintenance. Assure job objectives are met on a timely basis.
Oversee the training of all personnel being on site. Effectively develop, manage and motivate staff. Write and administer performance for department personnel.
Review and approve SOPs and assure SOPs define the steps necessary to complete tasks.
Ensure that the Quality System team provides adequate and timely quality compliance support for all GMP areas such as Warehouse, Production, Engineering and Quality Control.
Ensure Change control is appropriately managed, implemented and changes are closed within a predefined time frame.
Ensure Self-Inspections are appropriately performed and CAPA are implemented within the defined timeframe.
Ensure that the defined training program of all staff is appropriately performed and documented.
Ensure Supplier Qualification is appropriately managed.
Ensure efficience of deviations and investigations system. Ensure CAPA is appropriately determined and implemented and carried out within the defined timeframe.
Support the site management review/periodic trending program e.g., compile data and complete analysis, prepare summary and provide required information to Head of QA.
Develop and lead an internal assessment program and support corporate or external audits and inspections.
Maintain and implement knowledge of current GMPs and regulatory guidelines.
Proactively provide and evaluate new information to assure current status with compliance and regulatory issues through evaluation of available documentation.
Participate actively in the preparation and execution of internal and external audit and regulatory authorities inspection.
Ensure the management of the risk related to overall activities of the site. Conduct risk assessment of processes when requested.
Any other additional tasks requested by Head of QA in order to provide support to QA organization.
Job requirements:
Education
Bachelor's degree Pharmacy, Chemistry, Biology, Biotehchnology or related field.
Years of experience
At minimum 6 (six) years of quality system /quality assurance experience with in the regulated pharmaceutical industry
Qualification and skills
He/she should be highly organized and detail-oriented.
He/she should demonstrate effective time management.
The candidate should have the ability to communicate and collaborate effectively within team and with members of other departments.
He/she should have the ability to work well with others in fast paced, dynamic environment.
He/she should be respectful, approachable and team oriented while building strong working relationships and a positive work environment.
Language skills and level of proficiency
English-Intermediate Level
Degrees of interest: Laurea in Discipline Scientifiche (Chimica, Farmacia, Biologia o Biotecnologie)
To apply to this opportunity, just click on APPLY. After clicking, you can add a motivation letter. It's recommended but not compulsory.
Important: if the job description is in english, than also the motivation letter and the cv saved into the platform must be in english.