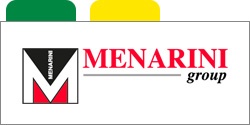 QC Analyst (Chemical Area)
Location: Pomezia (RM)
Expected Travel: 0-10 %
Context:
The candidate will be introduced within the Quality Control and will report to the QC Manager. He/she will perform in-process and product analytical controls to support the GMP process manufacturing.
He/she will be involved in the execution of routine chemical testing to support production, stability program, and completing required documentation
Main activities and responsabilities:
Analyse samples following standard procedures effectively under minimal supervision within the scheduling communicated to him/her by QC manager and within the scope of pre-established or discussed objectives.
Carry out all laboratory operations in a safe manner and keep contemporary, accurate, legible records in accordance with GMP practices as well as all appropriate SOPs.
Provide support for:1) maintaining the quality of laboratories, by monitoring the state of cleanliness, order and physical condition; 2) verification of the presence of DPI, labels for toxic and harmful and correct storage; 3) verification of the calibration and maintenance status of the equipment; 4) control of the storage equipment and of materials and reagents by expiry dates, suitable storage and presence of MSDS
Routine testing:
• Perform tests (mainly spectroscopic and chromatographic techniques) in order to allow the efficient and reliable control of raw materials, APIs, intermediates and utilities (process water and pure steam condensate) in compliance with both procedures and programs;
• Conduct the chemical-physical and biochemical tests of the stability studies
Participate actively in the preparation of audit;
Write the procedures of the Chemical laboratory of its competence before their use;
Notify promptly any not compliance results to QC Manager and perform the initial investigation;
Through revision of performed laboratory operations;
Ensure that the CAPA assigned are carried out within the defined timeframe;
Maintain and monitor laboratory instruments and participate in qualification and calibration of equipment.
Job requirements:
Education
Bachelor's degree Chemistry, Biochemistry or related field
Years of experience
At minimum 1 (one) year in quality control (Chemical Area) experience is preferred
Qualification and skills
Experience in Cromatography (HPLC and/or UPLC). Previous experience in Chromatographic Software EmpowerTM is requested. Knowledge of Capillary Electrophoresis AB Sciex PA800 is a plus.
Ability to apply concepts of basic statistics.
Ability to perform testing with written instructions.
Ability to accurately record and interpret data testing results.
Ability to identify problems, collect data, establish facts and draw valid conclusions.
He/she should be highly organized and detail-oriented.
He/she should demonstrate effective time management.
The candidate should have the ability to communicate and collaborate effectively within team and with members of other departments.
He/She should be able to read and interpret documents such as safety rules, operating and maintenance instructions, and procedure manuals. Ability to write routine reports and records.
He/she should have the ability to work well with others in fast paced, dynamic environment.
He/she should be respectful, approachable and team oriented while building strong working relationships and a positive work environment.
Language skills and level of proficiency
English-Intermediate Level
Degrees of interest: Laurea in Chimica, Biochimica o affini
To apply to this opportunity, just click on APPLY. After clicking, you can add a motivation letter. It's recommended but not compulsory.
Important: if the job description is in english, than also the motivation letter and the cv saved into the platform must be in english.