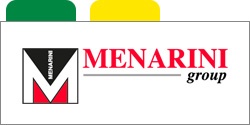 Medical Affair Manager
Alla luce delle profonde trasformazioni che stanno attraversando il mondo farmaceutico e più in generale il mondo sanitario, il Medical Affair Manager, riportando al Medical Affair Director, si occuperà delle seguenti attività:
Realizzazione dei mezzi per l'informazione medico-scientifica (in linea con la normativa vigente sull'informazione scientifica: legge 219/2006 e Codice deontologico Farmindustria);
Supporto dal punto di vista medico-scientifico la rete degli Informatori Scientifici e dei Capi Area;
Partecipazione ai principali congressi nazionali e internazionali inerenti le aree scientifiche di riferimento;
Valutazione e preparazione di report scientifici in ottica di Business Development;
Supporto medico-scientifico ai processi del regolatorio e della farmacovigilanza per l'area di competenza;
Generazione di relazioni con i principali stakeholders.
Requisito: Verranno prese in considerazione unicamente le candidature con una Laurea in Medicina.
La ricerca è rivolta ad ambo i sessi.
Degrees of interest: Laurea in Medicina.
To apply to this opportunity, just click on APPLY. After clicking, you can add a motivation letter. It's recommended but not compulsory.
Important: if the job description is in english, than also the motivation letter and the cv saved into the platform must be in english.