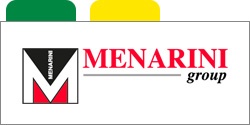 QA Associate
Location:
As a part of the Quality Assurance department of the API - Plant (Active Pharmaceutical Ingredient) we are hiring a Quality Assurance Associate.
Your key tasks and responsibilities:
Drafting and implementation of policies and procedures for compliance with Italian regulations;
Management of OOS and related CAPA;
Management of changes;
Revision of production documentation;
Management of audits (internal and suppliers);
Training for internal staff;
Any activity aimed in compliance with current GMP.
Requirements:
Master of Science (Chemistry, CTF, Pharmacy, Industrial Chemistry);
1-3 years experience in GMP chemical-pharmaceutical or API companies;
Knowledge of pharmaceutical regulations and guidelines;
Excellent knowledge/use of software (MS Word, MS Excel);
Good Knowledge of Data Integrity issues;
Good team working skills;
Excellent knowledge of English.
Degrees of interest: Laurea in Discipline Scientifiche (Chimica; Farmacia; CTF o affini)
To apply to this opportunity, just click on APPLY. After clicking, you can add a motivation letter. It's recommended but not compulsory.
Important: if the job description is in english, than also the motivation letter and the cv saved into the platform must be in english.