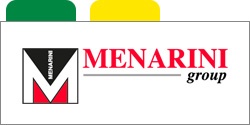 Project Engineer - API Plant
Location:
As a part of the technical services department of the Plant (Active Pharmaceutical Ingredient manufacturing process) we are hiring a Project Engineer.
Your key tasks and responsibilities:
Supervise new project assigned by Head of Engineering of the plant;
Planning, coordinating and executing the design;
Define requirements and coordinate requests for new projects and production equipment updates;
Provide the technical skills necessary for the resolution of problems related to the plant;
Collect, analyze and report equipment downtime information to improve plant maintenance and performance;
Ensure the resolution of critical equipment issues.
Requirements:
Master's Degree in Chemical, Electrical, Electronic, Mechanical Engineering or in related disciplines, with a minimum experience in the role;
Knowledge of regulatory requirements and GMP for pharmaceutical production;
Knowledge and experience in chemical-pharmaceutical production processes, as well as in the development and implementation of new processes;
Experience in process validation and plant qualification (IQ/OQ/PQ), managing new equipment and solving their technical problems.
Degrees of interest: Laurea in Ingegneria (Chimica, Elettronica, Elettrica, Meccanica) o affini
To apply to this opportunity, just click on APPLY. After clicking, you can add a motivation letter. It's recommended but not compulsory.
Important: if the job description is in english, than also the motivation letter and the cv saved into the platform must be in english.