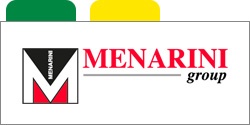 Informatore Scientifico del Farmaco - tutta Italia
Sede: Si valutano candidature per tutta Italia
Ruolo:
L'Informatore Scientifico del Farmaco (ISF) è la figura aziendale che si occupa di presentare agli operatori sanitari i medicinali ed i prodotti farmaceutici del Gruppo Menarini. L'ISF fornisce alla classe medica informazioni di carattere tecnico-scientifico sulle caratteristiche terapeutiche dei farmaci, sulle modalità d'uso e sul loro corretto utilizzo.
Requisiti:
Neolaureati in discipline scientifiche secondo quanto stabilito dal D.Lgs. 24 aprile 2006, n. 219 - art. 122: (Medicina, Farmacia, Scienze Biologiche, Chimica e Tecnologia Farmaceutica, Chimica ad indirizzo organico o biologico, Veterinaria), ovvero neodiplomati universitari in Informazione Scientifica sul Farmaco.
Professionisti dell'Informazione Scientifica del Farmaco con esperienza, maturata in primarie Società farmaceutiche.
Si offre:
Inquadramento secondo quanto previsto dal C.C.N.L. vigente;
Retribuzione di sicuro interesse, commisurata alle esperienze maturate;
Auto aziendale e telefono cellulare;
Aggiornamento professionale continuo;
Rimborsi spese a piè di lista
I CV ricevuti saranno trattati in ottemperanza ed ai sensi del D.Lgs. 30 Giugno 2003, n. 196 "Codice in materia di protezione dei dati personali".
Ai sensi del D.Lgs. 11 Aprile 2006, n. 198 ("Codice delle pari opportunità tra uomo e donna"), la presente offerta di lavoro si intende rivolta ai entrambi i sessi.
Degrees of interest: Laurea in Discipline Scientifiche (Chimica, Farmacia, CTF o affini) o Medicina
To apply to this opportunity, just click on APPLY. After clicking, you can add a motivation letter. It's recommended but not compulsory.
Important: if the job description is in english, than also the motivation letter and the cv saved into the platform must be in english.