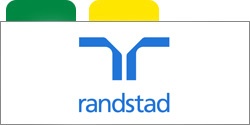 Operatore di Miscelazione - Crema (CR)
Sede: Ceram (CR)
Moadalità: on site
Tipologia di Contratto: la forma contrattuale ed il livello di inquadramento saranno commisurati alla reale esperienza del candidato.
Mansioni:
Pesatura delle materie prime;
Caricamento e sorveglianza dell'impianto (turboemulsori) rispettando la scheda di lavorazione ed eseguendo la ricetta secondo la sequenza e la quantità indicata;
Aggiornamento della scheda e del versato di produzione;
Movimentazione delle materie prime attraverso l'uso del transpallet.
Completa il profilo:
la conoscenza dei criteri di qualità di produzione farmaceutica,
la pregressa esperienza di almeno biennale in settore produttivo analogo,
la precisione,
proattività e autonomia nello svolgimento delle mansioni assegnate,
disponibilità a lavorare a giornata e su turni.
Titolo di Studio: Diploma di Perito Chimico o affini
Degrees of interest: Diploma di Perito Chimico o affini
To apply to this opportunity, just click on APPLY. After clicking, you can add a motivation letter. It's recommended but not compulsory.
Important: if the job description is in english, than also the motivation letter and the cv saved into the platform must be in english.