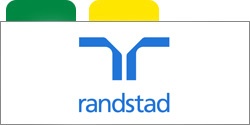 Tecnico Controllo Qualità - Lodi
Sede: Lodi
Moadalità: on site
Tipologia di Contratto: si offre assunzione diretta a tempo indeterminato e livello e retribuzione commisurate all'esperienza.
Mansioni:
Svolgimento di analisi di semilavorati e prodotti finiti attraverso l'utilizzo di pHmetro, titolatore, viscosimetro, osmometro, ecc. e strumentazione più complessa come Spettrometri UV-VIS, IR/HPLC/GC;
Esecuzione di attività di campionamento delle materie prime in ingresso e dei fluidi di processo.
Completa il profilo:
La pregressa esperienza di almeno un anno in ruolo e settore analogo e la conoscenza della strumentazione di settore (es. HPLC) e delle GMP,
capacità di lavorare in team.
Titolo di Studio: Diploma di Perito Chimico o Laurea in discipline scientifiche quali Farmacia, Chimica e Tecnologie Farmaceutiche, Biologia o affini.
Degrees of interest: Diploma di Perito Chimico o Laura in Chimica, CTF, Farmacia, Biologia o affini
To apply to this opportunity, just click on APPLY. After clicking, you can add a motivation letter. It's recommended but not compulsory.
Important: if the job description is in english, than also the motivation letter and the cv saved into the platform must be in english.