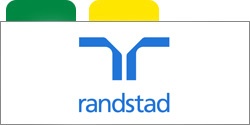 Inventory Controller Specialist - Pomezia (RM)
Sede: Pomezia (RM)
Moadalità: on site & smart working
Tipologia di Contratto: somministrazione a tempo determinato di 12 mesi con possibilità di crescita personale e professionale. Livello e retribuzione da definire sulla base delle reali competenze del candidato.
Mansioni:
Predisporre la documentazione e attivare le procedure operative propedeutiche all'inventario fisico del magazzino e del Conto deposito;
Analizzare le differenze riscontrate e condividere la relativa reportistica;
Comunicare e coordinarsi con Il Business Management, i Financial Controllers e il Direttore finance al fine di raccogliere le autorizzazioni necessarie alla contabilizzazione delle differenze inventariali;
Supportare le attività di Audit;
Guidare il business sulle opportunità di redeployment degli assets aziendali utilizzando gli strumenti analitici aziendali.
Completa il profilo:
fluente conoscenza della lingua inglese,
attenzione ai dettagli,
buone capacità analitiche,
familiarità con modelli statistici e abilità nella restituzione dei dati al business,
L'esperienza pregressa nella gestione e organizzazione di Data Sets ampi, in Data Acquisition e nell'utilizzo di Transformation and Visualisation tools. (e.g. Python, R, SQL, Tableau, PowerBI etc) sarà considerata preferenziale.
Titolo di Studio: Laurea specialistica in Ingegneria, Economia, Supply Chain, Statistica.
Degrees of interest: Laurea in Ingegneria, Economia, Statistica, Supply Chain
To apply to this opportunity, just click on APPLY. After clicking, you can add a motivation letter. It's recommended but not compulsory.
Important: if the job description is in english, than also the motivation letter and the cv saved into the platform must be in english.