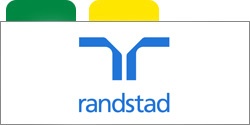 Customer Service Representative - Pomezia (RM)
Location: Pomezia (RM)
Work Mode: on site & smart working
Contract: temporary contract (12 months)
Responsabilities:
Be accountable for outbound calls to the assigned customers in order to offer alternative products in substitution;
Manage the replacement offer and the order processing, following guidelines and procedures;
Track and report all the interactions with the customers recording on the dedicated system all the orders, changes, cancellations, delivery dates, application of products, and pricing;
Responsible for summarizing and analyzing data and reporting of results;
Collaborate with the sales force communicating with scheduled timing results of all interactions with customers.
Requirements:
Proficient computer skills, including Microsoft Office Suite,
Fluent English,
Excellent written and verbal communication skills,
Interpersonal and teamwork skills,
Ability to adapt to new systems and procedures,
Knowledge of SAP will is a plus.
Degrees: Laurea in qualsiasi facoltà
Degrees of interest: Laurea in qualsiasi facoltà
To apply to this opportunity, just click on APPLY. After clicking, you can add a motivation letter. It's recommended but not compulsory.
Important: if the job description is in english, than also the motivation letter and the cv saved into the platform must be in english.