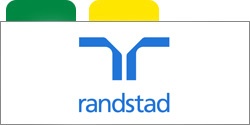 PMO Specialist - Pomezia (RM)
Location: Pomezia (RM)
Work Mode: on site & smart working
Contract: temporary contract (6/12 months) with the possibility of personal and professional growth. Level and salary will be defined on the candidate's real skills.
Responsabilities:
Ensure Project definition and due diligence assessment towards the target and ensuring vertical start up i.e., execute and implement Project ON TIME IN FULL for both time, cost, quality, and safety parameters in line with Supply Chain commitments to the markets and business;
Facilitate Project execution for the site in collaboration with technical design departments, R&D and regional project managers assigned;
Coordinate trial program execution, secure execution of trial and assessment, report and follow through on next steps (PIPO, Validation activities and Plant technical functions…);
Coordinating all Plant related activities to ensure project remains on track Monitoring and managing Plant related risks and opportunities;
Ensure coordination in the overall Project portfolio for the site (continuous improvement, new product introduction etc.), confirming appropriate resource allocation in accordance with global/regional/local business priorities;
Leads escalation process in case of deviations;
Manage cross functional teams.
Requirements:
2 years of experience in Manufacturing, Engineering or Project management is preferred;
pro-active governance,
structured approach to problem solving,
clear communication,
service-orientation,
good skills in data management and creation of digital tools for reporting,
fluent IN English.
Degrees: Laurea in Ingegneria, Supply Chain, Logistica o Business Administration
Degrees of interest: Laurea in Ingegneria, Supply Chain, Logistica o Business Administration
To apply to this opportunity, just click on APPLY. After clicking, you can add a motivation letter. It's recommended but not compulsory.
Important: if the job description is in english, than also the motivation letter and the cv saved into the platform must be in english.