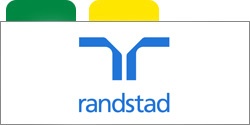 RMC (Raw Material Center) Scientist - Pomezia (RM)
Location: Pomezia (RM)
Work Mode: on site
Contract: temporary contract (12 months) with the possibility of personal and professional growth. Level and salary will be defined on the candidate's real skills
Responsabilities:
Provide technical support, evaluating impact of changes related to the current raw material portfolio;
Work with other global leads and functions to develop and manage Global Change Controls for multiple raw materials;
Prepare lab batches of semi-solid and liquid products to assess equivalency;
Coordinate other business functions to evaluate the impact of the changes;
Support manufacturing investigations and provide general technical service to guarantee business continuity;
Manage project timelines.
Requirements:
Fluent English both spoken and written,
working knowledge of the Microsoft Suite, especially Excel,
ability to work independently and in a global environment,
excellent communication and presentation skills,
strong ability in term of problem-solving, complexity management and decision-making authority.
Degrees: Laurea in discipline scientifiche quali Farmacia, Chimica e Tecnologie Farmaceutiche o affini.
Degrees of interest: Laurea in Farmacia, CTF, Chimica o affini
To apply to this opportunity, just click on APPLY. After clicking, you can add a motivation letter. It's recommended but not compulsory.
Important: if the job description is in english, than also the motivation letter and the cv saved into the platform must be in english.