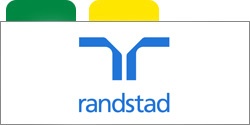 Quality Assurance - Pomezia (RM)
Location: Pomezia (RM)
Work Mode: on site
Contract: temporary contract (6/12 months) with the possibility of personal and professional growth. Level and salary will be defined on the candidate's real skills.
Responsabilities:
Supporting the investigative activities for the management of events and complaints within Quality Department, monitoring of the effectiveness of corrective actions (CAPA);
Participating in updating and drafting of Standard Operating Procedures (SOP);
Change control management for the implementation of new products;
Batch records review;
Daily inspections in production plant;
KPI monitoring for Quality System and continuous improvement activities;
Planning and participating to audit activities for Quality Assurance;
Finished product release in ERP system.
Requirements:
Independent level of English,
Good Office knowledge,
Good command of GMP & ISO (9001 e 13485),
Excellent interpersonal and team working skills,
Tenacity in achieving goals.
Degrees: Laurea in discipline scientifiche quali Farmacia, Chimica e Tecnologie Farmaceutiche o affini.
Degrees of interest: Laurea in Farmacia, CTF, Chimica o affini
To apply to this opportunity, just click on APPLY. After clicking, you can add a motivation letter. It's recommended but not compulsory.
Important: if the job description is in english, than also the motivation letter and the cv saved into the platform must be in english.