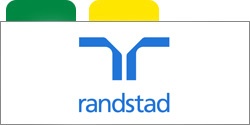 Technology Transfer Specialist - Latina
Sede: Latina
Modalità: on site
Tipologia di Contratto: inserimento diretto a tempo indeterminato, livello e retribuzione commisurate alla reale esperienza del candidato.
Mansioni:
Messa a punto del processo produttivo e dell'industrializzazione di nuovi prodotti (operazioni intracompany e intercompany);
Rispetto dei tempi e analisi del budget di progetto nell'ambito del lifecycle management del prodotto;
Emissione del TTP con il coinvolgimento delle funzione preposte alla compilazione del technology transfer report.
Completano il profilo:
la pregressa esperienza in ruolo analogo, o in ruoli di process o cleaning validation,
la fluente conoscenza della lingua inglese,
una spiccata predisposizione al problem solving,
la capacità di interagire a più livelli con interlocutori diversi.
Titolo di Studio: Laurea magistrale in Ingegneria Chimica, Chimica e Tecnologie Farmaceutiche od affini.
Degrees of interest: Laurea in Chimica, CTF, Ingegneria Chimica o affini
To apply to this opportunity, just click on APPLY. After clicking, you can add a motivation letter. It's recommended but not compulsory.
Important: if the job description is in english, than also the motivation letter and the cv saved into the platform must be in english.