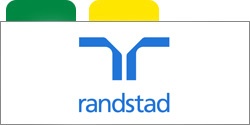 Ingegnere di Convalida - Latina
Sede: Latina
Modalità: on site
Tipologia di Contratto: inserimento diretto a tempo indeterminato, livello e retribuzione commisurate alla reale esperienza del candidato, ottime opportunità di crescita professionale.
Mansioni:
Redigere i protocolli di qualifica di IQ-OQ-PQ degli equipment di produzione ed utilities;
Assicurare l'analisi e la valutazione della documentazione tecnica relativa agli impianti ed alle macchine che devono essere sottoposti a qualifica;
Assicurare la corretta qualifica degli impianti e macchinari attraverso l'esecuzione delle attività previste dai protocolli, ed il coordinamento e la supervisione delle attività svolte dalle altre funzioni nel rispetto delle procedure aziendali.
Completano il profilo:
L'esperienza di almeno 6 mesi in ruolo analogo;
Una buona conoscenza della lingua inglese sia scritta che parlata;
Una buona predisposizione al team working.
Titolo di Studio: Laurea magistrale in Ingegneria Chimica, Chimica e Tecnologie Farmaceutiche od affini.
Degrees of interest: Laurea in Chimica, CTF, Ingegneria Chimica o affini
To apply to this opportunity, just click on APPLY. After clicking, you can add a motivation letter. It's recommended but not compulsory.
Important: if the job description is in english, than also the motivation letter and the cv saved into the platform must be in english.