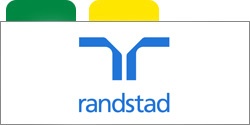 Job Project Engineer - Latina
Sede: Latina
Modalità: on site
Tipologia di Contratto: inserimento diretto a tempo indeterminato, livello e retribuzione commisurate alla reale esperienza del candidato, ottime opportunità di crescita professionale.
Mansioni:
Gestire i progetti di ingegneria relativi all' installazione ed all'ottimizzazione di equipment ed impianti, gli adeguamenti delle capability delle aree GMP e non-GMP e le attività relative a progetti di espansione della capacità produttiva derivante dalla realizzazione di nuove aree di manifattura;
Rispettare gli obiettivi di progetto in termini di tempistiche e di ottimizzazione del rapporto costi benefici, e redarre la documentazione tecnica di progetto in collaborazione con l'ufficio acquisti, che verrà supportato da un punto di vista tecnico nella gestione dei fornitori;
Elaborare la reportistica di andamento del progetto;
Effettuare i test di collaudo e supportare le attività di qualifica.
Completano il profilo:
L'esperienza di almeno 1 anno in ruolo analogo;
La conoscenza delle norme ASME, GMP e GEP;
Fluente conoscenza della lingua inglese.
Titolo di Studio: Laurea in Ingegneria Chimica.
Degrees of interest: Laurea in Ingegneria Chimica
To apply to this opportunity, just click on APPLY. After clicking, you can add a motivation letter. It's recommended but not compulsory.
Important: if the job description is in english, than also the motivation letter and the cv saved into the platform must be in english.