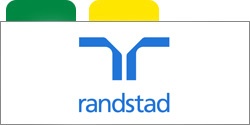 Tecnico di Laboratorio Microbiologico - Latina
Sede: Latina
Modalità: on site, con disponibilità al lavoro su 2 turni di lavoro o a ciclo continuo
Tipologia di Contratto: orma contrattuale e livello retributivo commisurati alla reale esperienza del candidato
Mansioni:
Effettuare le analisi microbiologiche, delle acque e dei vapori;
Condurre i test di sterilità sui campioni dei prodotti;
Eseguire l'analisi del Bioburden sui prodotti al fine di valutare i livelli di contaminazione in conformità ai protocolli ed agli standard di qualità aziendali.
Completano il profilo:
L'esperienza di almeno 6 mesi in ruolo analogo;
L'abilità nell'uso della strumentazione di laboratorio;
L'attitudine alla precisione ed all'accuratezza dei risultati;
La capacità di lavorare in team;
Saper comunicare efficacemente.
Titolo di Studio: Laurea in discipline scientifiche quali Biologia o Biotecnologie.
Degrees of interest: Laurea in Discipline Scientifiche (Biologia o Biotecnologie)
To apply to this opportunity, just click on APPLY. After clicking, you can add a motivation letter. It's recommended but not compulsory.
Important: if the job description is in english, than also the motivation letter and the cv saved into the platform must be in english.