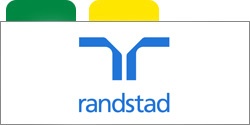 QC Analyst - Latina, Promezia (RM)
Sede: Latina, Pomezia (RM)
Modalità: on site, con disponibilità al lavoro su 2 turni di lavoro o a ciclo continuo
Tipologia di Contratto: forma contrattuale e livello retributivo commisurati alla reale esperienza del candidato
Mansioni:
Esecuzione dei test analitici su prodotti chimici e materie prime attraverso attività quali cromatografia liquida (HPLC), gascromatografia. titolazione potenziometrica, spettrografia, cromatografia su strato sottile (TLC);
Assicurazione della calibrazione giornaliera e periodica delle apparecchiature, approvvigionamenti e smaltimenti;
Documentazione del processo di lavoro e dei risultati dei test in conformità alle normative GMP.
Completano il profilo:
Esperienza di almeno 6 mesi in ruolo analogo;

Caratteristiche personali di serietà, attenzione e capacità di operare nel rispetto dei ruoli.
Titolo di Studio: Laurea in discipline scientifiche quali chimica e tecnologie farmaceutiche, farmacia, chimica od affini.
Degrees of interest: Laurea in Discipline Scientifiche (Chimica; Farmacia; CTF o affini)
To apply to this opportunity, just click on APPLY. After clicking, you can add a motivation letter. It's recommended but not compulsory.
Important: if the job description is in english, than also the motivation letter and the cv saved into the platform must be in english.