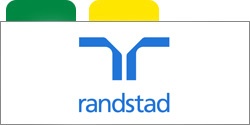 Technical Product Owner - Aprilia (LT)
Sede: Aprilia (LT)
Modalità: prevalentemente on site, con possibilità di smart working una volta raggiunta una certa autonomia lavorativa
Tipologia di Contratto: tempo determinato di 6 mesi (in somministrazione con inquadramento C2 del CCNL Chimico - Farmaceutico)
Mansioni:
Coordinare, pianificare ed eseguire le attività di sviluppo e convalida dei processi di manifattura, confezionamento e cleaning;
Preparare e revisionare la documentazione necessaria allo svolgimento delle prove di sviluppo e convalida (protocolli / rapporti di sviluppo / convalida, istruzioni di manifattura, piani di campionamento, carte di controllo, Master Formula, ordini di produzione);
Aggiornare le SOP che regolano l'attività del reparto in linea con le linee guida aziendali;
Collaborare e supportare per l'ambito tecnologico le altre funzioni di nella valutazione e preparazione di documenti relativi all'assicurazione qualità;
Raccogliere ed elaborare i dati di processo e quelli provenienti dal quality control necessari alla stesura dei rapporti finali.
Titolo di Studio: Laurea magistrale in materie scientifiche quali Chimica, Chimica e Tecnologia Farmaceutiche o Biotecnologie.
Degrees of interest: Laurea in Chimica, CTF o Biotecnologie
To apply to this opportunity, just click on APPLY. After clicking, you can add a motivation letter. It's recommended but not compulsory.
Important: if the job description is in english, than also the motivation letter and the cv saved into the platform must be in english.