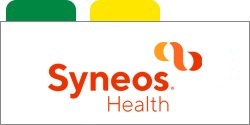 Project Specialist
Location: Home-based Italy (preferred big and well-connected cities, usually Milan or Rome)
Work mode: Ability to travel if necessary preferred (approximately 5%)
Contract: Permanent
Job summary:
The Project Specialist performs administrative and supportive activities assigned by the Project Lead to ensure the contracted services and expectations are carried out by the project team in accordance with executed contracts and the customers' expectations.
Job responsabilities:
Set-up, maintain and/or close out project files and study information ((e.g., regulatory documents, Trial Master File (TMF), enrollment, Adverse Events (AEs)/Serious Adverse Events (SAEs), site supplies, Institutional Review Board re-approvals, data queries) on a variety of databases and systems.
Attends, participates, prepares and distributes meeting minutes and action items for both internal and external meetings (sponsor, trusted process, functional, investigator meetings). Follows up with team members on action items to closure.
Maintains timely and effective communication among team members and site staff. Keeps Project Leadership and Clinical Research Associates (CRAs) fully appraised of sites and study status. May contact site staff as needed for critical information.
Provide administrative support to Project Leads and functional leads.
Ensure all study documents are archived based on the appropriate guidelines and policy.
Provide support for quality assurance activities, including preparation for audits and internal review, prepare documentation and follow through to resolution on actionable issues.
What we're looking for:
Associates Degree (or equivalent) level of qualification in life sciences, Medicine, Pharmacy, Nursing or related field or equivalent combination of education and experience
Knowledge of Good Clinical Practice/ICH guidelines and other applicable regulatory requirements
Strong organizational skills
Ability to manage time and work independently
High proficiency with full MS Office Applications
Strong communication, presentation, interpersonal skills, both written and spoken, with an ability to inform, influence, convince, and persuade
High level of competence in English language
Degrees of interest: Laurea in Discipline Scientifiche, Medicina, Farmacia, Infermieristica
To apply to this opportunity, just click on APPLY. After clicking, you can add a motivation letter. It's recommended but not compulsory.
Important: if the job description is in english, than also the motivation letter and the cv saved into the platform must be in english.