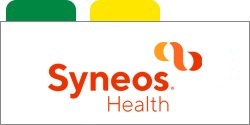 Clinical Research Associate (CRA)
Location: Home-based Italy (preferred big and well-connected cities)
Work mode: Ability to manage required travel of up to 75% on a regular basis
Contract: Permanent
Job summary:
The Clinical Research Associate I (CRA I) will perform monitoring and site management activities for Phase I-IV clinical research projects to assess the progress of clinical projects at assigned investigative/physician sites (either on site or remotely) and to ensure clinical projects are conducted, recorded, and reported in accordance with the protocol, Company and Sponsor standard operating procedures (SOPs), ICH-GCP and/or all applicable local and federal regulatory requirements. Requires guidance and oversight, while developing an understanding of the drug development and commercialization process.
Job responsabilities:
➤ Performs site qualification, site initiation, interim monitoring, site management activities and close-out visits (performed on-site or remotely) ensuring regulatory, ICH-GCP and/or Good Pharmacoepidemiological Practices (GPP) and protocol compliance. Uses judgment and experience to evaluate overall performance of site and site staff and to provide recommendations regarding site-specific actions; immediately communicates/escalates serious issues to the project team and with guidance develops action plans. Maintains a working knowledge of ICH/GCP Guidelines or other applicable guidance, relevant regulations, and company SOPs/processes.
➤ Verifies the process of obtaining informed consent has been adequately performed and documented for each subject/patient, as required/appropriate. Demonstrates diligence in protecting the confidentiality of each subject/patient. Assesses factors that might affect subject/patient's safety and clinical data integrity at an investigator/physician site such as protocol deviation/violations and pharmacovigilance issues.
➤ For the Clinical Monitoring/Site Management Plan (CMP/SMP):
Assesses site processes.
Conducts Source Document Review of appropriate site source documents and medical records.
Verifies required clinical data entered in the case report form (CRF) is accurate and complete.
Applies query resolution techniques remotely and on site, and provides guidance to site staff as necessary, driving query resolution to closure within agreed timelines.
Utilizes available hardware and software to support the effective conduct of the clinical project data review and capture.
Verifies site compliance with electronic data capture requirements.
➤ May perform investigational product (IP) inventory, reconciliation and reviews storage and security. Verifies the IP has been dispensed and administered to subjects/patients according to the protocol. Verifies issues or risks associated with blinded or randomized information related to IP. Applies knowledge of GCP/local regulations and organizational procedures to ensure IP is appropriately (re)labelled, imported and released/returned.
➤ Routinely reviews the Investigator Site File (ISF) for accuracy, timeliness and completeness. Reconciles contents of the ISF with the Trial Master File (TMF). Ensures the investigator/physician site is aware of the requirement of archiving essential documents in accordance with local guidelines and regulations.
➤ Documents activities via confirmation letters, follow-up letters, trip reports, communication logs, and other required project documents as per SOPs and Clinical Monitoring Plan/Site Management Plan. Supports subject/patient recruitment, retention and awareness strategies. Enters data into tracking systems as required to track all observations, ongoing status and assigned action items to resolution.
➤ For assigned activities, understands project scope, budgets, and timelines; manages site-level activities / communication to ensure project objectives, deliverables and timelines are met. Must be able to quickly adapt, with the oversight of the Lead CRA, to changing priorities to achieve goals / targets.
➤ May act as primary liaison with project site personnel, or in collaboration with another CRA or Central Monitoring Associate (CMA). Ensures all assigned sites and project-specific site team members are trained and compliant with applicable requirements.
➤ Prepares for and attends Investigator Meetings and/or sponsor face to face meetings. Participates in global clinical monitoring/project staff meetings (inclusive of Sponsor representation, as applicable) and attends clinical training sessions according to the project specific requirements.
➤ Provides guidance at the site and project level towards audit readiness standards and supports preparation for audit and required follow-up actions.
➤ For Real World Late Phase, the CRA I will use the business card title of Site Management Associate I. Additional responsibilities include:
Site support throughout the study lifecycle from site identification through close-out
Knowledge of local requirements for real world late phase study designs
Chart Abstraction activities and data collection
Collaboration with Sponsor affiliates, medical science liaisons and local country staff
What we're looking for:
➤ CRA certification according to Ministerial Decree 15 Nov 2011
➤ Bachelor's degree or RN in a related field or equivalent combination of education, training and experience
➤ Knowledge of Good Clinical Practice/ICH Guidelines and other applicable regulatory requirements
➤ Must demonstrate good computer skills and be able to embrace new technologies
➤ Excellent communication, presentation and interpersonal skills
Degrees of interest: Laurea Magistrale in Discipline Scientifiche
To apply to this opportunity, just click on APPLY. After clicking, you can add a motivation letter. It's recommended but not compulsory.
Important: if the job description is in english, than also the motivation letter and the cv saved into the platform must be in english.