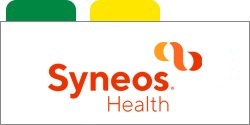 Site Contract Specialist
Location: Home-based Italy (preferred big and well-connected cities, usually Milan or Rome)
Contract: Permanent
Job summary:
Administers and negotiates site contracts that support projects within Clinical Operations on a global scale, with oversight from the SSU Country Manager. Ensures site contract documentation is in compliance with sponsor and Company requirements. Works with internal and external team members to implement solutions for project and/or individual site contract related problems. Establishes strong working relationships with customer, internal project teams and sites. Ensure all relevant documents are submitted to the Trial Master File (TMF) as per Company SOP/Sponsor requirements.
Job responsabilities:
Administers all contract management processes, including coordination with relevant protocol, informed consent, institution, investigator, vendor, consultant, and customer agreement documents at a project level.
Supports the SSUL to agree on country template contract and budget. Assists in producing site-specific contracts from country template.
Under supervision assist in negotiations of budget and contract with site and via Site Contracts Service Centre and SSUL lead with Sponsor until resolution of issues.
Assists with quality control and arranges execution of CTAs as well as archival of documents into repositories and capture of metadata.
Assists in the reviews of contracts for completeness and accuracy, and ensures that corrections are appropriately made and documented.
Assists SSU leads, Managers or other site contracts staff with the active project management of ongoing contract issues; performs follow-up on all outstanding contract issues.
Assists in providing and generating (amended) contract and/or budget documents as necessary, preparing contract management documentation for projects, and streamlining the contract/proposal or internal processes; initiates and introduces creative ideas and solutions.
Works within the forecasted country/site contracting timelines, ensures they are complied with and tracks milestone progress in agreed upon SSU tracking system in real time.
Collaborates with internal and external legal, finance, and clinical operations departments including communicating and explaining legal and budgetary issues for contract management tasks and issues.
Facilitates the execution of contracts by company signatories.
Supports the maintenance of contract templates and site specific files and databases.
Serves as communication liaison between site contracts staff and internal and external customers. Provides functional guidance and keeps internal and external teams aware of all contract statuses or pending issues. Prepares correspondence as necessary.
Monitors basic financial aspects of the project and the number of hours/tasks available per contract; escalates discrepancies in a timely fashion.
Reviews and complies with Standard Operating Procedures (SOPs) and Work Instructions (WIs) in a timely manner, keeps training records updated accordingly and ensures timesheet compliance.
Ensure all relevant documents are submitted to the Trial Master File (TMF) as per Company SOP/Sponsor requirements.
What we're looking for:
BA/BS degree in related field or equivalent combination of education and experience
Clinical research, contracts, or related experience that includes working in a team-oriented environment preferred
Strong skills in Microsoft Office Suite, email, and voicemail
Strong organizational, presentation, documentation, and interpersonal skills
Ability to handle multiple tasks to meet deadlines in a dynamic environment
Good understanding of clinical trial process across Phases II-IV and ICH GCP Ability to interact effectively and appropriately with investigative site personnel
Good organizational skills and good attention to detail, with proven ability to handle multiple tasks effectively
Ability to take direction from multiple individuals and set priorities accordingly
Ability to effectively communicate across multiple function groups (clinical team, PM, Director)
Demonstrated ability to work independently, as well as part of a team
Utilize problem-solving techniques effectively
Quality-driven in all managed activities
Flexibility and willingness to adapt to rapidly changing environment and learn/perform new functions
Strong computer skills, including Word, Excel
Degrees of interest: Laurea in Giurisprudenza o Discipline Scientifiche (con esperienza in ambito commerciale)
To apply to this opportunity, just click on APPLY. After clicking, you can add a motivation letter. It's recommended but not compulsory.
Important: if the job description is in english, than also the motivation letter and the cv saved into the platform must be in english.