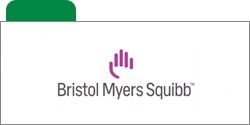 Manager, Business Insights & Analytics Hematology
Location: Rome (Italy)
Job Description:
We are now recruiting a Manager, Business Insights & Analytics Hematology (Office Based in Rome), who will be responsible for using analytics tools triangulating different data sources, business performance reporting, and forecasting to answer key business questions for the Hematology TA. The Manager Business Insights & Analytics Hematology will collaborate with the Senior Manager, BI&A Hema & IO in identifying appropriate Market Research to holistically answer questions for business stakeholders and supports the development of the integrated insights plan.
Key Duties and Responsabilities:
Under the supervisor of the Senior Manager, BI&A Hema & IO, who is ultimately responsible for the for the Hematology TA, designs and implements analytics, performance management reporting, and forecasting for planned and ad-hoc needs.
Collaborate with the Senior Manager, BI&A Hema & IO to effectively influences all senior management stakeholders (BUDs, Marketing, Sales, Medical, Market Access, SIBO and Finance)
Synthesize from data from multiple sources to develop realistic, insightful, and actionable recommendations; presents results of strategic projects (i.e., Resource Allocation, Key Driver Analysis, In-Line Forecasts) in a coherent, meaningful way.
Support the Associate Director, Business Insights & Analytics in drawing conclusions from complex situations to recommend and execute a course of action in both a timely and decisive manner.
Collaborate with the Senior Manager, BI&A Hema & IO to the development and deployment of innovative BI&A approaches, therapeutic area learnings and best practices within the global BI&A structure.
Support Worldwide, other geographies and functional teams for efficient sharing and strategic adoption of learnings and capabilities
Apply global standards, models, and templates to drive high standards and consistency in analytics.
Collaborate with the Senior Manager, BI&A Hema & IO during the Projection forecasting process as well as the annual market planning and budgeting process.
Proactively manages the flow of planned and ad hoc requests to internal and external resources.
Identify relevant data sources and coordinates acquisition with the Senior Manager, BI&A Hema & IO; utilizes subnational data to inform decisions.
Collaborate with and supervises the third-party team members.
Qualifications, Knowledge and Skills required:
Master's Degree in Economics / Engineering.
3+ years of pharmaceutical/related market experience, including working knowledge of various analytical capabilities
Ability to leverage large, multi-dimensional data sets to drive business decisions
Ability to frame issues and present to business stakeholders
Ability to work in matric and complex organizational environment
Ability to interact with marketing management, understanding, anticipating, and fulfilling their insight/analytical information requirements
Experience in the application of forecasting, advanced analytics and reporting techniques to solve business problems
Preferred: Knowledge of the pharmaceutical industry and healthcare marketplace dynamics
Working knowledge of Microsoft Excel and PowerPoint as well as secondary healthcare data
Fluent in English and Italian both written and spoke
L'appartenenza alle categorie protette, lg. 68/99 costituirà titolo preferenziale.
_ _ _ _
Ti sei riconosciuto nei requisiti?
Candidati oggi stesso!
Al termine dell'evento online del Bio Pharma Day i tuoi dati e cv verranno inviati al team di reclutamento che valuterà il tuo profilo (qualifiche, competenze ed esperienza) ed esaminerà il tuo CV per determinare se le tue competenze ed esperienze corrispondono al profilo professionale. I candidati selezionati, che corrispondono al profilo, saranno contattati per un colloquio.
What's important to us? Employees are expected to display the BMS Values, which move us toward our mission to discover, develop and deliver innovative medicines that help patients prevail over serious diseases:
Passion: Our dedication to learning and excellence helps us to deliver exceptional results.
Innovation: We pursue disruptive and bold solutions for patients.
Urgency: We move together with speed and quality because patients are waiting.
Accountability: We all own BMS' success and strive to be transparent and deliver on our commitments.
Integrity: We demonstrate ethics, integrity, and quality in everything we do for patients, customers, and colleagues.
Inclusion: We embrace diversity and foster an environment where we can all work together at our full potential.
We have a passion for tackling the toughest diseases, which inspires innovation and speed in our daily work and a sense of accountability to the patients we serve.
Degrees of interest: Laurea in Economia e/o Ingegneria