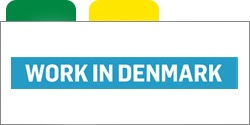 Experienced QA Associate for Drug Substance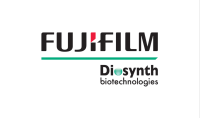 Employer: Fujifilm Diosynth Biotechnologies
Location: Hillerød (Denmark)
Contract: Full-time
Are you a skilled and experienced Quality Assurance specialist eager to join a fast-growing CDMO? Do you want to be an important part of developing and ensuring our quality aspirations?
Then Apply for this Position and Follow Your Genki to FUJIFILM Diosynth Biotechnologies

Job description:
You will take on a role as a QA partner for all activities related to Drug Substance Manufacturing activities, daily operations, optimization projects, expansion programs, and partner collaborations.
You will be part of the DS QA department. Currently the department consists of 30 dedicated QA's that covers the Drug Substance Manufacturing operation and project activities, along with project related expansion activities. We are a dynamic department in daily contact and in close collaboration with all internal stakeholders and QA colleagues.
Daily, the department is structured in three teams, Upstream-, Downstream- and a QP-team. Currently, we are hiring for the Upstream and Downstream teams.

Task:
Review and approval of documentation related to our equipment (maintenance, modifications, validation, and alarms-handling etc.)
QA review and approval of documentation related to our automation systems
Performing batch review, ensuring the batch has been manufactured and tested in accordance with GMP regulations and quality agreements.
Approval of campaign change over from one product to another
Taking on the QA role in technical transfer operations and approval of related change controls and documents.
To help maintain the quality system on the current GMP, Good Documentation Practice, regulatory requirements and quality oversight.
Approval of procedures, deviations, change controls, CAPAs etc.
Qualifications:
Professional qualifications
University degree in pharmacy, medicine, veterinary science, pharmaceutical chemistry and technology, chemistry, biology or similar
Knowledge of GMP quality systems and legislation.
Understanding of the complexity of manufacturing biologics
Personal qualifications
Thrive in a changing environment
A team player
Enjoy working with multiple stakeholders in a large organization
Proactive in your approach
Able to work independently
---
About the company:
FUJIFILM Diosynth Biotechnologies is an industry-leading Biologics Contract Development and Manufacturing Organization (CDMO) with locations in Hillerød, Denmark, Teesside, UK, RTP, North Carolina and College Station, Texas, USA. We use our skills, dedication and ambition to enable impact for the world's most innovative biotech and biopharma companies reimagining healthcare's potential. We work across the entire lifecycle of our customers' products – enabling success throughout. Every cure, vaccine, biologic, and advancement we contribute to starts with our people and our passion. We fuel one another's passion, help accelerate progress, expand capabilities, strengthen innovation, and improve processes to improve lives.
Degrees of interest: Life Sciences, Pharmacy, Medicine
To apply to this opportunity, just click on APPLY. After clicking, you can add a motivation letter. It's recommended but not compulsory.
Important: if the job description is in english, than also the motivation letter and the cv saved into the platform must be in english.