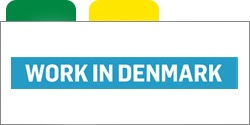 Manufacturing Associate for Expansion Project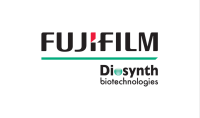 Employer: Fujifilm Diosynth Biotechnologies
Location: Hillerød (Denmark)
Contract: Full-time
Job description:
FUJIFILM Diosynth Biotechnologies is currently expanding its capacity to support the large-scale production by adding 14x20,000L bioreactors and three downstream processing lines in Hillerød. They are looking for Manufacturing Associates (Process Operators) to support the expansion project with the Commissioning Readiness of all Systems, to support Equipment Start-up and IOQ Testing.
This is an excellent opportunity to get extensive knowledge on the manufacturing equipment before we go into production in 2024.
The expansion project is set to end in approx. April 2024. When the project is finished you will automatically be offered a job opportunity in our new Drug Substance Manufacturing department covering - respectively – Upstream & Downstream. The two departments cover different steps in the biopharmaceutical production such as Media Preparation, CIP & SIP of equipment, growth of cell cultures, and purification via multiple column steps.
Work schedule:
During the first period of the project working hours will be mon-fri 08-16. But as we move further in to the project and into the testing phase we will go into shift work.
Task:
Support and review design deliverables incl. drawings, data sheets, specifications and engineering lists
Perform field walk-downs and Participate actively in weekly/monthly meetings and ensure timely updates
Ensure timely approval of Final reports and create training documents
Equipment testing
Trouble shooting
Qualifications:
Bachelor or Master degree relevant for Biologics Manufacturing
Experience as a process operators
preferable with experience from a similar pharmaceutical production company or similar regulated businesses OR a Life Sciences Graduate

It is a plus

if you have experience with cGMP and/or SOPs or knowledge of chromatography and filtration processes.
You will get the opportunity to customize your development plan in agreement with your manager based on your wishes and qualifications.
We are hiring for attitude, so we are looking for people who have a lot of drive and proven interest with working under GMP and enjoy working with numbers, math and IT tools. You are very quality-oriented and thorough. You are proactive, responsible, organized and able to take ownership of tasks. Furthermore, you are a good team player who thrives on setting a good example. You must be keen on learning new things, and the first period will of course include thorough training.
---
About the company:
FUJIFILM Diosynth Biotechnologies is an industry-leading Biologics Contract Development and Manufacturing Organization (CDMO) with locations in Hillerød, Denmark, Teesside, UK, RTP, North Carolina and College Station, Texas, USA. We use our skills, dedication and ambition to enable impact for the world's most innovative biotech and biopharma companies reimagining healthcare's potential. We work across the entire lifecycle of our customers' products – enabling success throughout. Every cure, vaccine, biologic, and advancement we contribute to starts with our people and our passion. We fuel one another's passion, help accelerate progress, expand capabilities, strengthen innovation, and improve processes to improve lives.
Degrees of interest: Sciences
To apply to this opportunity, just click on APPLY. After clicking, you can add a motivation letter. It's recommended but not compulsory.
Important: if the job description is in english, than also the motivation letter and the cv saved into the platform must be in english.