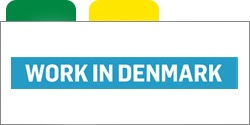 Biostatistics

Employer: Genmab
Location: Copenhagen (Denmark), Utrecht (Netherlands) or Princeton (USA) - hybrid or remote.
Contract: Hiring level will be determined based on experience
The actual salary offer will carefully consider a wide range of factors, including your skills, qualifications, experience, and location. Also, certain positions are eligible for additional forms of compensation, such as bonuses.
We are looking to expand our Biostatistics team with candidates at different levels in Denmark, US and the Netherlands.
Key responsabilities include:
Supporting the design, execution, analysis, interpretation, and reporting of clinical trials as well as communication of data evidence for Clinical Research & Development and Medical Affairs programs.
Supporting the statistical aspects of business-critical and/or regulatory commitments, provides input to program plans, and represent the Biostatistics function for cross-functional and intra-departmental teams or working groups.
Functioning as the lead statistician for assigned clinical projects such as a clinical trial, a compound in clinical development or an indication in a large clinical development program.
Representing Biostatistics in multidisciplinary teams responsible for assigned clinical projects and be accountable for all associated biostatistics deliverables.
Developing and maintaining advanced competences in statistical analysis, modelling and simulation and advanced trial designs
Performing management of in-house and/or outsourced biostatistical activities
Depending on hiring level, may engage with regulatory authorities on compound/indication level discussions.
Depending on hiring level, may represent the Compound Development Team/Genmab at regulatory meetings, during Key Opinion Leaders meetings, network and/or Partner meetings, as applicable.
Depending on hiring level, may lead cross-functional teams indirectly on large scale projects/ processes.
Requirements:
You have a strong background in statistics corresponding to at least a Master's degree.
For manager levels*: you have at least 2 years of experience within clinical or biostatistical research
For director levels*: you have at least 5-10 years of experience within clinical or biostatistical research and have comprehensive data analytic expertise based on a good understanding of statistical principles and a strong track record of applied experience leading to successful program support. You are effective in the use of relevant computational tools and apply high quality statistical methodology in assigned projects with demonstrated understanding of the disease/scientific/functional area and health authority requirements.
In-depth understanding of statistical issues in drug development
Experience in statistical analysis, modelling and simulation and adaptive trial designs
Experience with oncology clinical trials is an preferred
Proficient programming skills in statistical software, such as SAS and excellent oral and written communication skills including ability to communicate statistical problems and ideas clearly to both statistical colleagues and stakeholders from other functional areas
Ability to work independently as well as in a team
Confident, self-reliant, and a quick learner
Proactive and open minded
Ability to prioritize and work in a fast-paced and changing environment
Result and goal-oriented and committed to contributing to the overall success of Genmab
About You:
You are passionate about our purpose and genuinely care about our mission to transform the lives of patients through innovative cancer treatment
You bring rigor and excellence to all that you do. You are a fierce believer in our rooted-in-science approach to problem-solving
You are a generous collaborator who can work in teams with diverse backgrounds
You are determined to do and be your best and take pride in enabling the best work of others on the team
You are not afraid to grapple with the unknown and be innovative
You have experience working in a fast-growing, dynamic company (or a strong desire to)
You work hard and are not afraid to have a little fun while you do so
---
About Genmab
Founded in 1999 in Copenhagen, Denmark, Genmab is an innovative biotech company that has become a leader in antibody biology and innovation. Our product pipeline and next-generation antibody technologies are the result of our strong company culture, a deep passion for innovation, and desire to transform cancer treatment and serious diseases.
Degrees of interest: Statistics in Life Sciences
To apply to this opportunity, just click on APPLY. After clicking, you can add a motivation letter. It's recommended but not compulsory.
Important: if the job description is in english, than also the motivation letter and the cv saved into the platform must be in english.