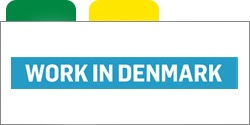 Scientist for Manufacturing Product Support
Employer: AGC Biologics
Location: Copenhagen, Denmark
Do you have experience working in a cGMP environment and are you looking for new opportunities for further growth? Then this position could be something for you.

Job description:
Right now, you have the opportunity to join the Manufacturing Product Support department as an upstream Scientist in one of the Commercial teams. This position requires technical problem-solving, process understanding and inter-departmental collaboration.
The Commercial team owns the production process of all commercial products. This includes to support the value streams with an error-free and timely production execution and own batch documentation, review and deviation handling. The team has in depth knowledge of the commercial product specific requirements.
Tasks and Responsibilities:
Prior to batch execution
Accountable for MPR creation, high level batch initiation process and cleaning procedure for product contact items
Responsible for reviewing MPI and BOM
Responsible for MPR (project specific) training of technicians
Batch execution
On call/shopfloor scientist to ensure on the line support during critical process steps
Responsible for facilitating solutions on how to proceed during break-down during batch execution
Responsible for participating during ENG batch
After batch execution
Accountable for timely deviation closure (incl. systematic problem-solving during root cause investigation)
Other:
Customer meeting representative
Audits and inspection support
Responsible for capturing learnings and implement cont. improvements to process
Knowledge about requirement for commercial products.
Your profile:
The ideal candidate holds an Academic degree within science and have previously been working in a manufacturing team operating under cGMP preferably within the pharmaceutical industry. The ideal candidate for the position has several of the below competencies/experiences:
Master's Degree in Engineering or Protein Science-related field
Experience in upstream operations, preferably in clinical/commercial GMP manufacturing.
Have experience with and demonstrated understanding of Good Manufacturing Practices (GMP) and applicable regulations (e.g., ICH Q7A, 21 CFR Part 211, etc.).
Have experience writing, reviewing and approving GMP documentation.
Experienced with operations of single-use technologies and aseptic processing.
Self-motivated, organized and proactive.
Ability to coordinate multi-departmental tasks and deliverables (interaction with Process Transfer, Process Development, Engineering, QA, QC, etc.).
Experience working with multiple projects simultaneously.
Demonstrated experience leading troubleshooting efforts.
Strong communication skills necessary to interact with internal and external stakeholders.
Strong presentation skills. 
---
About the Company
AGC Biologics (AGC) is a global Contract Development Manufacturing Organization (CDMO) with bio-manufacturing facilities in Europe, Japan, Italy and the USA. The company provides a comprehensive range of commercial and clinical cGMP biologics manufacturing services, from DNA to active pharmaceutical ingredient (API). The company's team and approach are tailored to each of its client's needs, whether turnkey manufacturing or sophisticated, stand-alone analytical, formulation and stability services. Visit www.agcbio.com to learn why AGC Biologics is a World Leader in process development and contract manufacturing.
Degrees of interest: Engineering or Life Sciences
To apply to this opportunity, just click on APPLY. After clicking, you can add a motivation letter. It's recommended but not compulsory.
Important: if the job description is in english, than also the motivation letter and the cv saved into the platform must be in english.