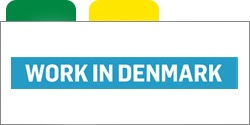 Laboratory Technician for Quality Control - Microbiology Lab Department
Employer: AGC Biologics
Location: Copenhagen, Denmark
Are you looking for new challenges in an international and inspiring environment?
Tasks and Responsibilities:
Endotoxin and microbiological analysis on APIs.
You will assist in administrative tasks e.g. review and approval of analytical results.
You will have the opportunity to do investigations/support and follow-up on corrective/preventive actions in co-operation with Development and Manufacturing departments.
Your Profile:
We expect you to hold a degree as laboratory technician or similar and preferably have some experience within the pharmaceutical industry. In addition, we expect you to bring some of the following experiences and characteristics:
Experience with pharmaceutical microbiological analyses
Knowledge within endotoxin analysis on water and API
Potential experience with LIMS
Experience working with cGMP
Have a high Quality mindset
Experience with data review
A flexible, dynamic and excellent team player with good English and Danish skills
A good sense of humor and the ability to plan and complete your work independently and efficiently
Taking responsibility for your personal assignments and completing high quality work in a timely manner.
The Department:
The Quality Control unit at AGC Biologics A/S consists of; QC Bioassay, QC Chemistry, QC Microbiology, QC Support and QC Equipment and Planning. QC Microbiology consists of two teams; Environmental Monitoring and Microbiology Laboratory. QC Microbiology Laboratory (consisting of 6 highly dedicated technicians and 7 scientists) is responsible for microbiological analysis on APIs for clinical and commercial samples, method validation, microbiological analyses on pharmaceutical water, and Endotoxin analysis on APIs. The work is conducted under cGMP and AGC Biologics handles exciting customer projects from phase I to commercial stages. The department works in collaboration with Manufacturing, QA, Up-and Downstream Development, Analytical Development and external laboratories to maintain control of all steps in the manufacturing processes. Everything we do, we do in collaboration with our customers.
---
About the Company
AGC Biologics (AGC) is a global Contract Development Manufacturing Organization (CDMO) with bio-manufacturing facilities in Europe, Japan, Italy and the USA. The company provides a comprehensive range of commercial and clinical cGMP biologics manufacturing services, from DNA to active pharmaceutical ingredient (API). The company's team and approach are tailored to each of its client's needs, whether turnkey manufacturing or sophisticated, stand-alone analytical, formulation and stability services. Visit www.agcbio.com to learn why AGC Biologics is a World Leader in process development and contract manufacturing.
Degrees of interest: Laboratory technician or similar
To apply to this opportunity, just click on APPLY. After clicking, you can add a motivation letter. It's recommended but not compulsory.
Important: if the job description is in english, than also the motivation letter and the cv saved into the platform must be in english.