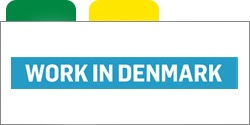 QA Scientist - QA Material Management
Employer: AGC Biologics
Location: Copenhagen, Denmark
Job description:
Our team is growing, and we are looking for an experienced QA scientist to assist with Quality Assurance of Material Management
QA for Material Management is an important part of the Quality organization. You will be joining a diverse team of highly qualified colleagues, all with several years of experience within quality assurance.
This QA team is responsible for support of supply chain and QC in the areas for deviations, CAPA, change management, complaints, GMP documentation etc. in relation to material management. We also have oversight of the respective areas and assist with internal and external audits and regulatory inspections.
We are actively involved in the constant development within our field and the continuous improvement of our quality system. We aim at constantly ensuring that QC and manufacturing are in compliance with current standards for GMP production, i.e. EU GMP, 21 CFR and ICH guidelines.
The department has an open communication with focus on a high level of professionalism. We are open-minded and have a high support level to our colleagues in the rest of AGC Biologics A/S - and not least to our international customers. The QA Operations department is characterized by positive and proactive colleagues meeting deadlines through committed and friendly collaboration.
Tasks and Responsibilities:

As QA Scientist you will be involved in various daily operational tasks in a dynamic and challenging environment.
Your main responsibility will be to support Supply chain, Process Transfer and QC for late stage and commercial products, which includes:
Close collaboration with internal stakeholders
Review and approval of material specifications
Release of raw materials and disposables
We cooperate closely with the other departments in the organization in order to ensure that all quality related activities are carried out effectively and in compliance with cGMP.
You have 2+ years of experience with Quality Assurance and/or material management.
Relevant academic background within pharmacy, biotechnology, biology, chemistry or similar.
Fluent written and spoken English.
You have experience within the following areas:
QA and/or Material Management
Requirements for commercial and/or late state clinical phase GMP manufacturing of biological intermediates, APIs and Cell Banks
QA oversight and guidance of staff
Experience with contract manufacturing and business understanding
Deviation handling including root cause investigations
Review and evaluation of cGMP documentation
In addition:
It is of utmost importance to have a self-motivating personality with a pragmatic attitude and approach to the daily work without compromising quality. The environment is dynamic and challenging, which requires the ability to find solutions, deliver on promises and give our customers a positive experience.
---
About the Company
AGC Biologics (AGC) is a global Contract Development Manufacturing Organization (CDMO) with bio-manufacturing facilities in Europe, Japan, Italy and the USA. The company provides a comprehensive range of commercial and clinical cGMP biologics manufacturing services, from DNA to active pharmaceutical ingredient (API). The company's team and approach are tailored to each of its client's needs, whether turnkey manufacturing or sophisticated, stand-alone analytical, formulation and stability services. Visit www.agcbio.com to learn why AGC Biologics is a World Leader in process development and contract manufacturing.
Degrees of interest: Pharmacy, Biotechnology, Biology, Chemistry or similar.
To apply to this opportunity, just click on APPLY. After clicking, you can add a motivation letter. It's recommended but not compulsory.
Important: if the job description is in english, than also the motivation letter and the cv saved into the platform must be in english.