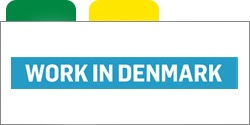 GMP Scientist - Pharmaceutical Development
Employer: Lundbeck
Location: Valby, Denmark
Contract: fixed-term (1 and helf year)
Job description:
Do you want to be part of a team that supports Lundbeck's development pipeline by delivering small molecule drug products to clinical trials? Then you could be our new GMP Scientist working with various tasks supporting our clinical manufacturing and deliveries to clinical trials, combining your scientific understanding with the guideline requirements.
This temporary position could be a great start to a professional career in the pharmaceutical industry or a learning opportunity for you to change track and attain insight into the GMP manufacturing set-up and R&D value chain as well as the development interface of the pharmaceutical industry. It is a great chance to work alongside dedicated colleagues, who support the development of innovative treatments that improve the lives of people living with brain diseases.
As GMP Scientist, you will support our GMP clinical manufacturing in collaboration with various CMOs, typically based abroad.
Your key tasks and responsibilities:
You will be responsible for various steps along the process from ensuring timely delivery of materials;
Reviewing production documentation;
Supporting deviations;
Collaborating with the internal scientists and the CMO on setting up the project specific manufacturing requirements;
You will learn how to navigate requirements for the dosage forms used in Lundbeck's small molecule pipeline projects, e.g., oral solutions, capsules, and tablets;
And how to apply this knowledge in specific deliverables for the manufacturing campaigns.
Requirements:
You hold a MSc within Pharmaceutical Sciences, Engineering or another relevant scientific discipline.

You are structured and possess a general understanding of GMP requirements and regulations in pharmaceutical industry.

Insight to manufacturing processes related to small molecules will be seen as an asset.
In addition:
You enjoy working in cross functional teams and with external partners such as CMOs

You bring a positive mindset and embrace challenges when obstacles occur

You are fluent with spoken and written English.
Your future team:
Pharmaceutical Development is part of CMC (Chemistry, Manufacturing & Controls) and our office is located in Valby. You will join our team of 13 colleagues who take pride in combining deep scientific insight with the requirements for the individual projects. As our GMP scientist, you will be part of the group responsible for ensuring all GMP related processes are followed when we collaborate with our CMOs on manufacturing bulk drug product.
Our team culture is characterized by collaboration, curiosity and responsible proactiveness. We have a very great collaboration across the different roles in the department, and you will be responsible for supporting that our end products are manufactured in timely manner and according to all rules and regulations.
---
About Lundbeck
Lundbeck offers an inspiring workplace, passionate colleagues and a culture characterized as collaborative – a must to successfully bring our treatments through research and development all the way to commercialization and the people who need them. We offer a mix of exciting tasks and numerous development opportunities that are balanced with initiatives focused on your well-being.
Lundbeck is a global pharmaceutical company specialized in brain diseases. For more than 70 years, we have been at the forefront of neuroscience research.
We are tirelessly dedicated to restoring brain health, so every person can be their best. We are committed to fighting stigma and discrimination against people living with brain diseases and advocating for broader social acceptance of people with brain health conditions. Our research programs tackle some of the most complex challenges in neuroscience, and our pipeline is focused on bringing forward transformative treatments for brain diseases for which there are few, if any therapeutic options.
Degrees of interest: Pharmaceutical Sciences, Engineering or another relevant scientific discipline.
To apply to this opportunity, just click on APPLY. After clicking, you can add a motivation letter. It's recommended but not compulsory.
Important: if the job description is in english, than also the motivation letter and the cv saved into the platform must be in english.