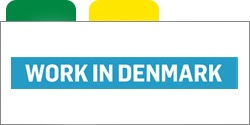 QA Specialist, Corporate Product Quality Biologics
Employer: Lundbeck
Location: Copenhagen, Denmark
Job description:
Are you looking for a new opportunity within Quality Assurance and working with biopharmaceuticals in a dynamic environment then this is the job for you.
As we are expanding our Corporate Product Quality Biologics (CPQB) team we are now looking for a QA Specialist working with biopharmaceuticals in an exciting role with many points of contacts, complex problem solving and a variety in your daily work tasks.
In this job, you will have an important role in CPQB in collaboration with the designated QP of commercial biologics and your skilled colleagues in CPQB.
Your key tasks and responsibilities:
Many varied tasks related to several aspects of the Quality Assurance for both Bulk Drug Substance (BDS), Drug Product (DP) and Finished Product (FP);
This includes reviewing/approving documentation related to manufacturing and analysis e.g. batch documentation, deviations, master batch records, change requests, contact to vendors and QP-release;
The role will also include improvement projects, collaborations internally, harmonization of processes and an opportunity to influence and continuously improve the quality systems.
Requirements:
You are professional, self-driven and experienced with the following skills and competencies:
Relevant education, such as Master's degree in Pharmacy with +5 years of relevant experience
Meets the requirements to act as QP-delegate and experience in QP-release
An effective communicator on all levels of an organization with a personal drive
Solid understanding of biologics production
Experience with analytical methods
Experience working with tasks like deviations, change requests, release, complaints and PQR
The ability to proactively handle multiple tasks simultaneously together with a positive attitude towards work assignments, colleagues and stakeholders
Your future team:
The position is based in Valby HQ where you will report to the Director of QA biologics. Some international travel is required.
The daily interactions will be with the QA biologics team and peers in Quality Control, Biologics production, Development, Regulatory Affairs and Supply Chain which together form a coherent and inspiring community.
---
About Lundbeck
Lundbeck offers an inspiring workplace, passionate colleagues and a culture characterized as collaborative – a must to successfully bring our treatments through research and development all the way to commercialization and the people who need them. We offer a mix of exciting tasks and numerous development opportunities that are balanced with initiatives focused on your well-being.
Lundbeck is a global pharmaceutical company specialized in brain diseases. For more than 70 years, we have been at the forefront of neuroscience research.
We are tirelessly dedicated to restoring brain health, so every person can be their best. We are committed to fighting stigma and discrimination against people living with brain diseases and advocating for broader social acceptance of people with brain health conditions. Our research programs tackle some of the most complex challenges in neuroscience, and our pipeline is focused on bringing forward transformative treatments for brain diseases for which there are few, if any therapeutic options.
Degrees of interest: Master's degree in Pharmacy
To apply to this opportunity, just click on APPLY. After clicking, you can add a motivation letter. It's recommended but not compulsory.
Important: if the job description is in english, than also the motivation letter and the cv saved into the platform must be in english.