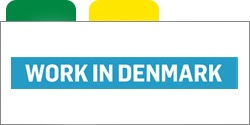 Scientist
Employer: Lundbeck
Location: Copenhagen, Denmark
Job description:
Are you a highly motivated Scientist with a genuine interest in Translational Biology, experience with immunoassays and bioanalysis and a solid understanding of biomarker applications. Then you may be a great addition to our team of scientists in the discovery of transformative treatments for neurological disorders.

As a Scientist, you will contribute to our biomarker discovery efforts in in vivo pharmacology and pharmacodynamics studies.
Your key tasks and responsibilities:
Conduct hands-on laboratory work in support of drug discovery programs;
Perform quantitative bioanalysis using fit-for-purpose assays (e.g., commercial ELISAs, MSD, GyroLab) for quantification and qualification of new biomarkers in preclinical and clinical samples in collaboration with technicians and other colleagues across Lundbeck R&D;
Adopt and develop new fluid biomarker modalities such as Flow Cytometry based analysis (i.e., whole blood/PBMC, FACS, microRNAs microvesicles (MVs) and exosomes);
Actively seek external inspiration for optimisation of our methodologies and stay up to date with scientific advancements to ensure our continuous development;
Direct studies through external partners such as CROs and approved vendors;
Contribute to development of translational strategies for Target engagement, Mechanism of action, and Pharmacodynamic biomarker exploration;
Engage in multidisciplinary project teams and contribute to cross functional biomarker teams whilst working collaboratively with colleagues across Lundbeck R&D;
Promote a culture of diversity, innovation, and curiosity, while maintaining accountability and timely delivery of high-quality decision-enabling data.
Requirements:

You hold a PhD degree in Biomarker assay development, Life Sciences, Neuroscience or a related discipline relevant to pharma/biotech research and development, with 1-3 years post-PhD experience
You have experience and good understanding of translational research in both preclinical research and early clinical development settings.
In addition, you bring:
Experience with translational biomarker development (pharmacodynamic, predictive and fit-for-purpose qualification) including experience with quantitative bioanalytical assays, developing assays, qualifying assays, automation, and process optimization

Experience of (soluble) biomarker assay platforms (e.g., ELISA, MSD-ECL, Simoa, O-Link and GyroLab) is highly desirable
Experience with biomarker innovation; specifically with Flow Cytometry based analysis (i.e., whole blood/PBMC, FACS, microRNAs, microvesicles (MVs) and exosomes), or neuroinflammation related immunoassays is highly desirable
FELASA B or equivalent, and experience in in-vivo study planning (good organizational mind-set) and execution is ideal
Good statistical analysis skills
Experience working within cross-functional project teams, and a proven history of successful collaboration with internal or external teams at contract research organizations and academic laboratories
Proficient in oral and written English, and good effective communication skills with demonstrated ability to deliver presentations in a broad range of settings.
Your future team:
The Department of Preclinical Fluid Biomarkers and Occupancy is based at Lundbeck's R&D headquarter in Valby, Copenhagen. The department comprises a small team of 8 members, including scientists, laboratory technicians and students, and our team is currently expanding.
Our department supports research projects with generating comprehensive in vivo pharmacology data packages for new drug candidates in Lundbeck's R&D pipeline. We do this by testing the pharmacological effect of compounds in mechanistic animal models and by measuring related fluid biomarker changes. Bioanalyses are run on multiple immunoassay platforms, including as e.g., ELISA, Gyros and MSD
---
About Lundbeck
Lundbeck offers an inspiring workplace, passionate colleagues and a culture characterized as collaborative – a must to successfully bring our treatments through research and development all the way to commercialization and the people who need them. We offer a mix of exciting tasks and numerous development opportunities that are balanced with initiatives focused on your well-being.
Lundbeck is a global pharmaceutical company specialized in brain diseases. For more than 70 years, we have been at the forefront of neuroscience research.
We are tirelessly dedicated to restoring brain health, so every person can be their best. We are committed to fighting stigma and discrimination against people living with brain diseases and advocating for broader social acceptance of people with brain health conditions. Our research programs tackle some of the most complex challenges in neuroscience, and our pipeline is focused on bringing forward transformative treatments for brain diseases for which there are few, if any therapeutic options.
Degrees of interest: PhD degree in Biomarker assay development, Life Sciences, Neuroscience or a related discipline
To apply to this opportunity, just click on APPLY. After clicking, you can add a motivation letter. It's recommended but not compulsory.
Important: if the job description is in english, than also the motivation letter and the cv saved into the platform must be in english.