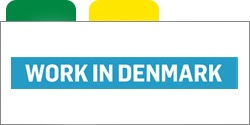 BMS Specialist for large-scale pharma projects

Employer: Ramboll
Location: Copenhagen, Denmark
Role: Building Management Systems
Contract: Full-time
Job description:
Join us for the chance to work on large-scale pharma projects with international clients and colleagues! We are looking for an experienced BMS Specialist to design and provide consultancy on BMS solutions towards clients that are at the forefront of the green transition. Together with 18,000 colleagues globally, we invite you to close the gap to a sustainable future as you create innovative solutions that will shape the future of the pharma industry. Are you our new colleague?
You will join Ramboll's Pharma and Life Science division:
As our new BMS Specialist, you will join our department for Electrical, BMS and Automation, which sits in our Pharma and Life Science division. We are currently more than 100 people, working on complex pharma projects in Denmark. We have the competencies to provide our clients with end-to-end consultancy throughout all the phases of the project – including architectural design, structural engineering, HVAC solutions, process engineering and project management. We support our clients on new constructions as well as renovation of existing production facilities (including filling lines and API manufacturing plants), laboratories as well as clean rooms, which involve requirements in terms of GMP, GLP, SIL.
You will work closely together with colleagues in your team, but also continuously liaise with rest of the pharma organisation. Joining a global organisation, you will also get access to a vast network of expertise spanning geographical boarders. We believe in sharing knowledge and exchanging competencies to ensure that we bring the best of Ramboll in all projects.
Your key tasks and responsibilities:
Qualified consultancy and sparring to clients and internal project managers
Design of BMS and FMS solution including a focus on energy optimisation and sustainability
Defining the strategy and aligning on the project plan together with clients and colleagues in other disciplines
Coordinating deliverables with other disciplines on projects
Follow-up and supervision of projects
Participating in commissioning and system optimisation
Your starting point for continued growth:
To thrive and succeed in this role, we expect you to have experience with BMS and an in-depth understanding of the pharma industry. More specifically we expect the below to resonate with you:
Min. 3 years of experience with the design of BMS solutions on pharma projects
Experience navigating the complexity of multidisciplinary projects
An interest in sustainability and developing sustainable solutions
Solid communication skills in English – written and spoken
---
The Company
At Ramboll, we are committed to creating a sustainable future for generations to come. With our strategy, The Partner for Sustainable Change, we go all in on sustainability, employing the expertise we have built up over decades to drive the change that is needed to realise a future with better living conditions for people and nature. There is a gap in the world between where we are today and a sustainable future. We invite our clients, partners, and future colleagues to work with us to close that gap.
As one of the top 10 building designers in the world, Ramboll works on more than 10,000 building projects each year. 5,000 experts across the world specialise in creating more innovative, sustainable and liveable buildings. We place particular emphasis on our liveable buildings concept where we balance the cultural, social and physical values of buildings, to improve the quality of life for building users.
Degrees of interest: Laurea in Ingegneria (Informatica o affini) e Informatica
To apply to this opportunity, just click on APPLY. After clicking, you can add a motivation letter. It's recommended but not compulsory.
Important: if the job description is in english, than also the motivation letter and the cv saved into the platform must be in english.