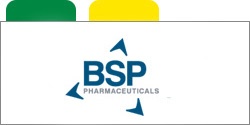 Quality Assurance Specialist
Location: Latina Scalo (LT) - Lazio
Contract: 6 months of paid Internship
Main Activities:
Ensure compliance and completeness of the Batch record, through collection and analysis of all necessary documentation, documentary verification of material approval status, check list and current SOPs, in compliance with applicable regulations (laws, GMP regulations, FDA, etc.) and company quality standards.
Support the supervisor in managing investigation of deviations and complaints, preparation of appropriate reporting, complete with corrective and preventive actions in compliance with company procedures.
Ensure, through the coordination and control of the employee structure, efficient planning of training required by GMP standards towards all personnel, through analysis of training needs and coordination of the organizational needs of different functions, in compliance with GMP standards.
Ensure compliance with company quality standards, through the implementation of procedures related to areas of responsibility, in accordance with company quality policies and procedures.
Main Requirements:
MA degree (CTF/Chemistry, Pharmacy, Biology…)
Knowledge of GMP
English working knowledge
Great can-do attitude
At BSP we believe in an inclusive workplace that cultivates bold innovation through collaboration, and empowers our people to unleash their full potential. We respect the diversity, the different backgrounds and experiences and provide equal opportunity for all. We are BSP!
Degrees of interest: Laurea in Chimica, Biologia, Biotecnologie, CTF e Farmacia
To apply to this opportunity, just click on APPLY. After clicking, you can add a motivation letter. It's recommended but not compulsory.
Important: if the job description is in english, than also the motivation letter and the cv saved into the platform must be in english.