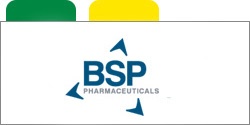 Qualification Specialist
Location: Latina Scalo (LT) - Lazio
Contract: 6 months of paid Internship
Main Activities:
Analysis of technical documentation
Ensure the analysis and evaluation of technical documentation related to equipments and utilities to be qualified, in order to acquire information necessary for the definition of protocols and the execution of qualification activities in compliance with company procedures;
Definition of qualification documents
Ensure the drafting of qualification documents (Risk Assessment, DQ-IQ-OQ-PQ Protocols, Validation Master Plan, Validation Plan, Project Qualification Plan), by researching and acquiring from other corporate functions the data and information necessary to define their contents and to settle the qualification strategy;
Ensure within the required tiem frame the proper qualification of equipments and utilities, through the execution of the operational activities provided for in the Protocols (DQ-IQ-OQ-PQ Protocols). In collaboration with the Purchasing function, formulate bid requests to suppliers and support the Manager, preparing a technical and economic analysis of the bids received;
Ensure the proper preparation of Qualification Reports (DQ-IQ-OQ-PQ Reports), based on the analysis of data generated from validation activities, in compliance with company protocols and procedures;
Main Requirements:
Master's Degree in Chemical Engineering/CTF/Chemistry/ Biomedical Engineering
Knowledge of GMP
English
Can-do attitude
At BSP we believe in an inclusive workplace that cultivates bold innovation through collaboration, and empowers our people to unleash their full potential. We respect the diversity , the different backgrounds and experiences and provide equal opportunity for all. We are BSP!
Degrees of interest: Laurea in Chimica, CTF e Ingegneria Chimica - Biomedicale
To apply to this opportunity, just click on APPLY. After clicking, you can add a motivation letter. It's recommended but not compulsory.
Important: if the job description is in english, than also the motivation letter and the cv saved into the platform must be in english.