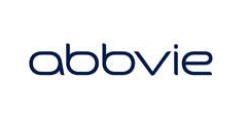 Medical Advisor - Gastro
Head Office: Rome
Travel: No
Job Type: Experienced - Medical Advisor for Gastroenterology Area
Schedule: Full-time

MAIN ACTIVITIES AND RESPONSIBILITIES
In cooperation with affiliate / Area Medical teams, Marketing, RA, Clinical and other functional areas, provides leadership, oversight and support for assigned products/projects.
Establishes and approves scientific methods for hypotheses, rational, design of affiliate/Area/Global protocols and their reports.
Participation in design and execution of clinical trial safety, product safety and risk management plans. May also carry responsibility for routine and ad hoc safety monitoring reports to regulatory agencies. May review, assess and report applicable Adverse Events (AE's) and Serious Adverse Events (SAE's) if assigned to AbbVie conduct on clinical studies.
Oversees the conduct of clinical trials and is medically and scientifically accountable for resolution of safety (AE's & SAE's) issues, interpretation of statistical analyses for clinical significance, PI selection, scientific documents reporting safety monitoring and other scientific reports submitted to the regulatory authorities. NB: All clinical research / development activities for products under development, and for post approval commitments such as regulatory agency mandated trials,
or those intended to support product registration or to generate data for label inclusion remain the primary responsibility of TA development teams. Initiates medical affairs activities and generation and dissemination of data supporting overall product scientific and business strategy.
Provide scientific/medical education to investigators, clinical monitors, and Global Project Team members related to therapeutic area or disease specific information. Keeps a breast of professional information and technology through conferences and/or medical literature and acts as a therapeutic area resource.
Responsible for understanding the regulatory requirements related to the clinical studies and global drug development and accountable for complying with those requirements. Serves as the scientific team interface for key regulatory discussions
May act as medical/scientific leader for projects within an area or across several areaAssists with the scientific review, development, approval, execution and communication of affiliate/area/global medical affairs sponsored or supported clinical research activities.
May lead cross functional sub teams responsible for discrete projects within the therapeutic area (individual publications or study collaborations)
Initiate research projects and drive them to completion, resulting in high quality publications. Ensures budgets, timelines, compliance requirements are factored into programs' scientific activities

JOB REQUIREMENTS
Medical Doctorate (M.D.) degree or equivalent (D.O. or non-US equivalent of M.D. meet requirements) with relevant therapeutic specialty in an academic or hospital environment. Completion of residency and/or fellowship is preferred.
Minimum of 2 years of clinical trial or medical affairs experience in the pharmaceutical industry or academia or equivalent. 3+ years of experience is preferred. Proven leadership skills in a cross-functional global team environment. Ability to interact externally and internally to support global business strategy. Ability to run a clinical study or medical affairs team independently with little supervision.
Knowledge of clinical trial methodology, regulatory requirements governing clinical trials and experience in development strategy and the design of protocols.
Expert knowledge in a relevant therapeutic specialty.
Ability to interact externally and internally to support global business strategy. Must possess excellent oral and written English communication skills.
For clusters of countries multi-lingual skills of language is preferred.
AbbVie is an equal opportunity employer including disability/vets. It is AbbVie's policy to employ qualified persons of the greatest ability without discrimination against any employee or applicant for employment because of race, color, religion, national origin, age, sex (including pregnancy), physical or mental disability, medical condition, genetic information, gender identity or expression, sexual orientation, marital status, status as a disabled veteran, recently separated veteran, Armed Forces service medal veteran or active duty wartime or campaign badge veteran or a person's relationship or association with a protected veteran, including spouses and other family members, or any other protected group status. We will take affirmative action to employ and advance in employment qualified minorities, women, individuals with a disability, disabled veterans, recently separated veterans, Armed Forces service medal veterans or active-duty wartime or campaign badge veterans. The Affirmative Action Plan is available for viewing in the Human Resources office during regular business hours.
Degrees of interest: most preferred: Gastroenterology Area
To apply to this opportunity, just click on APPLY. After clicking, you can add a motivation letter. It's recommended but not compulsory.
Important: if the job description is in english, than also the motivation letter and the cv saved into the platform must be in english.