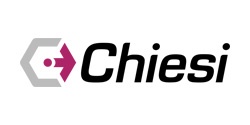 Clinical Research Physician
Purpose
Contribute to the production of the Common Technical Document, in terms of validation of scientific documents relevant to the concerned clinical studies (e.g., study protocol, CRF, Investigator Brochure, clinical study report), also representing the Company in front of the institutional authorities concerned.

Support the relevant clinical studies within the concerned development program for the medical/scientific aspects, especially those requiring his/her Therapy Area expertise, where she is deeply committed to act as the main reference point.

Develop and enhance experience in management of clinical studies, working in collaboration with the Clinical Program Leader and the other involved jobs, as well as in the implementation of specific clinical study designs within the concerned development program
Main responsibilities
Acting as a member of Extended Clinical Team and/or Clinical Study Team, in cooperation with other Study Team Members, deliver results of the assigned Clinical Studies and related Key Clinical Documents, in accordance with the Clinical Development Plan and the related agreed timelines (e.g., clinical section of the investigator's Brochure, clinical section of the Investigational Medical Product Dossier, assigned Protocols, Protocol amendments & Clinical Study Reports, etc).
Assigned to each protocol sponsored by Chiesi and can be assigned by the CPL to provide the clinical input to functional portions of the CDP (outlines design, cooperation to the timely and quality execution of the plan through interaction with Study Team Members).
Starting from her Therapy Area expertise, aim at meeting the needs of internal and external customers, acting as Subject Matter Expert in the assigned product(s) and relevant disease(s) area, maintaining and enhancing knowledge in relevant therapeutic or technical areas and in global regulations/guidelines, identifying potential trends and assisting in internal decision making, securing timely publication of all clinical data produced according to the agreed publication plan.
Ensure application of enhanced, up to date trial designs by partnering with all relevant disciplines, as well as of Company standards, SOPs and achievement of agreed KPIs.
Cooperate in the design of post-registration clinical studies to secure growth of the brand into the marketplace in line with the Lifecycle Management Plan and the relative Clinical Development Plan.
Represent the Company in front of Institutional Authorities (acting as the medical point of contact for Clinical Operations on clinical content of assigned protocols for investigators' meeting, responding to EC inquiries, representing Chiesi Clinical Expertise in public sessions of Data Safety Monitoring Board Meetings, taking decision to amend protocol when acting on behalf of the CPL).
Responsible for interpretation of clinical data, attend blind review meeting as support of study manager, and, when delegated by the CPL, get inside the data, understands and interrogate it, work with the statistician for definition of SAP and definition of additional data sets/data mining, consult CPL and Head of GCD to discuss emerging data.
Ensure the safeguard of Patients Safety: in collaboration with and in support of Corporate Pharmacovigilance identify safety signals, review narratives, take actions with investigators when Serious/unexpected Adverse Events are reported, ensure a full understanding of key Adverse Events and Serious Adverse Events and appropriate actions.
Ensure the on-going risk benefit assessment, caring the safety and efficacy signal detection/response during conduct of assigned studies, dealing with alerts emerging during conduct of assigned studies, providing the interim understanding of data.
Act as medical writer when required and in general act in compliance with ICH/GCP, SOPs and Regulatory Guidelines.
Accountable for the delivery of high-quality scientific and clinical assessment of new product opportunities for in-licensing, including the hypothesis for the clinical development plan (including standardized costs) and life-cycle management, and the clinical/ development risks
Educational Qualifications
Medical Doctor Degree
medical skills in her specific area
Professional experience
Preferred pharmaceutical industry: Respiratory, Pneuomology, Internal medicine or Immunology.
Languages
Native Italian
Intermediate English
Technical Skills
Microsoft office package
Soft Skills
Problem solving
Interpersonal Skills
Teamworking
Time Management
Degrees of interest: Medical Doctor Degree
To apply to this opportunity, just click on APPLY. After clicking, you can add a motivation letter. It's recommended but not compulsory.
Important: if the job description is in english, than also the motivation letter and the cv saved into the platform must be in english.