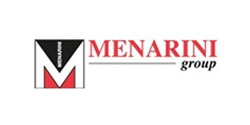 Medical Manager
POSITION: Medical Manager
REPORTS TO: Medical Affairs Director
BASED: Florence
EXPECTED TRAVEL: 30%
CONTEXT
The Medical Affair Team has the primary goal to support scientific information and development of the Menarini products. The Medical Manager works closely with the Product Manager. Other internal relationships include relations with MSL Lead, Pharmacovigilance and Regulatory Affairs team, Medical Reps. External relationships include scientific society and KOLs.
MAIN ACTIVITIES AND RESPONSIBILITIES
Cooperate with Product Manager in developing the medical component of the brand strategy;
Develop and execute medical affairs plan for the products;
Manage clinical trials in cooperation with Corporate Medical Affairs department;
Develop a proper advocacy plan and engage with national Key Opinion Leader;
Support MSLs in the execution of the local medical plan;
Release scientific trainings to medical reps and MSLs;
Create and review promotional materials;
Cooperate with other Departments (Regulatory /MarketAccess/Pharmacovigilance) in the preparation of relevant documents necessary to meet the requirements of local Health Authorities
Medical enquiries management;
Support/investigate life cycle management initiatives for the products.
JOB REQUIREMENTS
Bachelor's degree in Medicine. Specialization in internal medicine or pharmacology are preferred
Fluent English written and spoken
Optimal use of Microsoft Office (PowerPoint, Excel and Word).
Excellent communication and public speaking skills.
Excellent organizational skills
Degrees of interest: Laurea in Medicina. In particolare Medicina Interna e Farmacologia.
To apply to this opportunity, just click on APPLY. After clicking, you can add a motivation letter. It's recommended but not compulsory.
Important: if the job description is in english, than also the motivation letter and the cv saved into the platform must be in english.