Living and Working in Denmark – What does Denmark have to offer?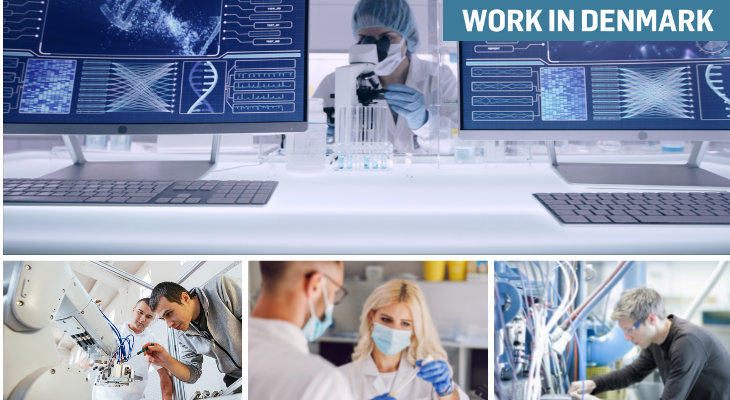 Description
Would you, as a jobseeker, like to learn more about living and working in Denmark?
When thinking of working in Denmark, there are many things to take into account. In this webcast, Workindenmark will guide you through what you need to know, if you have considered finding work in Denmark.
Getting off to a good start working in Denmark requires that you get to know how the Danish labor market works, including formalities, working conditions and workplace culture. These aspects may be structured and work differently than what you are used to.
Not to worry, Workindenmark is here to help you!
Audience
If you have ever considered working in Denmark, this is the webcast for you. If you have not considered working in Denmark, this Webcast might just convince you, that you should.
Speakers
Jørgen Christian Uldall-Ekman, Recruitment Consultant & EURES adviser
Mads Ingersøn Lundgreen, Project Officer & EURES adviser
Kári Thorsson, Recruitment Consultant
Data and timetable
Our timeslot is Thursday the 6th of October 09:30-11:00
Our webcast will run for approx. 20 minutes
Starting with a promotional video of Denmark: Duration 2:07 minutes.
Followed by a presentation by Workindenmark about Living and working in Denmark: Duration 15 minutes
Followed by an expat testimony: Duration 1:35 minutes.
After which we are available on the chat.
Segui la diretta giovedì 6 ottobre ore 9.30 - 11.00.
Clicca sul bottone "REGISTER" per registrarti. Riceverai qualche giorno prima del webinar il link personalizzato per accedere alla diretta.
Se partecipi al webinar, il tuo CV verrà inviato automaticamente ai selezionatori di Workindenmark e potrai essere ricontattato per i colloqui di approfondimento.

IMPORTANTE: la diretta sarà accessibile fino ad un massimo di 500 persone.

Ti aspettiamo online!