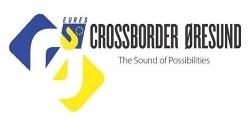 Associate Principal Scientist – Medicinal Chemistry
COMPANY DESCRIPTION

Red Glead Discovery (RGD) is a preclinical drug development company with 25 employees located at Medicon Village in Lund, in Southern Sweden. Our focus areas are medicinal chemistry, synthesis of small molecules and peptides, chemical and bioanalysis, ADME and in vitro biology services offered to clients within the Life Science sector. Our customers are located in Scandinavia, Europe and USA.
We are expanding the business and offer a position as a medicinal chemist. This is a permanent position and you will report directly to the Director of Medicinal Chemistry.

JOB DESCRIPTION

The medicinal chemist is responsible for leading medicinal chemistry in various drug discovery and development projects. The role includes providing knowledge and support to colleagues on state-of-the-art synthetic and medicinal chemistry methods with focus on compound design and organic synthesis. Other key activities involve detailed analyses of assay data to perform informed data-driven decision-making in design-make-test cycles in Lead Identification and Lead Optimization projects. In this role, the person leads or contributes to patent applications by public domain searches and writing.
As a primary contact for external stakeholders within a given project, the medicinal chemist has the responsibility for ensuring an effective communication with project team members and clients, both at a written (reports and notebook documentation) and an oral level (meetings).


FURTHER, THE ROLE ENTAILS
Selection and management of compounds subjected to biological/ADME/toxicology profiling at internal capability groups and at the laboratories of clients, partners and CROs
Reception and evaluation of profiling data (with support or independently)
Properly using literature, software, and databases needed for effective project management
Effectively providing input on chemical feasibility and resource allocation need for new small molecule internal or customer project proposals


THE ROLE MIGHT ALSO INCLUDE
Acting as interface between internal capability groups, clients and/or CROs in a timely manner
Leading drug discovery projects
Support directly or indirectly business development activities (through generation of marketing material or participation in meetings)
Identifying business opportunities and generating plans for collaboration research projects.


QUALIFICATION REQUIREMENTS
PhD in Organic/Synthetic/Medicinal Chemistry or a related scientific discipline
Three (3) to five (5) years of experience of leading functions in drug discovery projects
Proven experience of preparation of chemistry-related patent applications and associated activities, e.g. patent writing
Solid track record of successful delivery to project goals
Excellent interpersonal and relationship building skills
Excellent communication skills
Fluent in both written and verbal English and preferably also Swedish
Documented efficient use of MS Office, including Word, Excel and PowerPoint;


TRANSFERABLE SKILLS FOR BEING ABLE TO SUCCEED IN THIS ROLE ARE
Service-mindedness and the will to work cooperatively with others
Being able to follow instructions, solve problems independently, efficient prioritisation of own and other's work, meeting deadlines
Initiative to strive for continuous improvement, whenever indicated
Structured way of working, meticulous recording of documentation
Ability to motivate others, effective decision-making
Taking responsibility


WHAT CAN RED GLEAD DISCOVERY OFFER YOU?

Our company is a workplace where your knowledge and ambitions will be recognized and rewarded. You will be working in an international environment with possibilities to develop, both personally and professionally. You will be working in a team with like-minded people that share your attitude and enthusiasm.


Degrees of interest: PhD in Organic/Synthetic/Medicinal Chemistry or a related scientific discipline
Add to my event