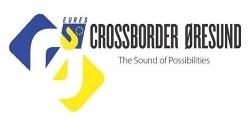 Senior Research Scientist – Peptide Chemistry
COMPANY DESCRIPTION

Red Glead Discovery (RGD) is a preclinical drug development company with 25 employees located at Medicon Village in Lund, in Southern Sweden. Our focus areas are medicinal chemistry, synthesis of small molecules and peptides, chemical and bioanalysis, ADME and in vitro biology services offered to clients within the Life Science sector. Our customers are located in Scandinavia, Europe and USA.
We are expanding the business and offer a position as a peptide chemist. This is a permanent position and you will report directly to the Director of Peptide Chemistry.

JOB DESCRIPTION

The peptide chemist is responsible for contributing to the design and synthesis of peptides to support our clients and internal projects. The work is lab-based to a considerable extent and focused on small-scale peptide production including synthesis, purification, chemical analysis (HPLC, MS and NMR) and documentation using standard as well as in-house developed procedures. Further, the role involves development and troubleshooting of synthetic routes directed to the target molecules. The work is often performed in a team setting, often in an international environment, requiring effective communication and good interpersonal skills. The ability to work independently and within a team is required.
FURTHER, THE ROLE MIGHT ENTAIL
Appropriately using relevant software, literature and databases needed for effective project management.
On demand, contribution to patent applications by patent searches, providing data and writing is expected.
Effectively providing input on chemical feasibility and resource allocation need for new peptide projects for internal or customer project proposals.


QUALIFICATION REQUIREMENTS
PhD in peptide chemistry, or a MSc/PhD in organic synthetic chemistry combined with minimum 3 years of solid peptide chemistry experience, preferably in an industrial setting.
Comprehensive and state of the art knowledge in peptide synthetic methods
Experience of independently using automated peptide synthesizer
Experience of post cleavage work-up and modification of peptides
Experience of analytical and preparative HPLC techniques applied to peptides.
High level of professional expertise in modern laboratory and analytical methods
Knowledge of relevant software, literature and databases needed for work
Proven track record of delivering results both independently and in team settings
Strong use of MS Office, including Word, Excel and PowerPoint;
Excellent communication skills, incl. fluent written and verbal English and preferably also Swedish.


TRANSFERABLE SKILLS FOR BEING ABLE TO SUCCEED IN THIS ROLE ARE
Service-mindedness and the will to work cooperatively with others
Being able to follow instructions, solve problems independently, efficient prioritisation of own and other's work, meeting deadlines
Initiative to strive for continuous improvement, whenever indicated
Structured way of working, meticulous recording of documentation
Taking responsibility


WHAT CAN RED GLEAD DISCOVERY OFFER YOU?

Our company is a workplace where your knowledge and ambitions will be recognized and rewarded. You will be working in an international environment with possibilities to develop, both personally and professionally. You will be working in a team with like-minded people that share your attitude and enthusiasm.


Degrees of interest: PhD in peptide chemistry, or a MSc/PhD in organic synthetic chemistry
Add to my event