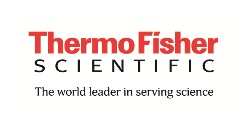 Sterile Help Supervisor
SUMMARY
Support the Supervisor managing the production activities ensuring adherence to all regulatory control and documentation procedures, according to schedule, cost and quality standards, while maintaining good human relations and high safety and performance levels.
KEY REQUIREMENTS
Collaborate with the Sterile Supervisor overseeing operatives in day to day operations interfacing with employees to ensure that that production schedule is met and every product unit is of high quality and exceeds all the Company's current Good Manufacturing Practices (cGMPs).
Inform the Supervisor about anomalies and deviations and help him to solve production problems by reviewing the area of concern and developing potential solutions
Support the Sterile Department Head and the Supervisor ensuring the Sterile production operations are properly controlled and regulatory compliance requirements are met by guaranteeing batch documentation is accurate, Standard Operating Procedures are accurate, critical documentation templates are accurate, equipment is in good repair and current calibration, and high standards of housekeeping are maintained in all areas of responsibility.
QUALIFICATIONS
Degree's in CTF, Chemistry, Biology or other similar fields
Good communication skills
Able to organize activities and resources and to recognize problems developing, not just occurring
Reliable and responsible


Degrees of interest: Degree's in CTF, Chemistry, Biology or other similar fields
Add to my event