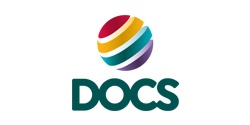 Clinical Trial Assistant (CTA)
THE ROLE:

As CTA you will support the local study team in performing site feasibility and to ensure optimal management of all documents with logistical and administrative tasks related to start up, execution and closing of clinical trials.
You will collect, review and track regulatory documents, agreements and training documentation and you will support the team in compiling regulatory documents for submission to Health Authority.
You will also organize and participate in Investigators meetings and monitor workshops as required within budget guidelines.


REQUIREMENTS:
University/Bachelors Degree or Equivalent in Life Science
2 -3 years of experience as CTA handling all clinical trial administrative activities.
Advanced English level, spoken and written.
Degrees of interest: Medicine - Healthcare, Sciences
Add to my event