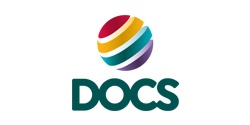 Senior Statistical Programmer
THE ROLE:

As a Statistical Programmer you will be involved in one or more clinical development programs spanning all phases of Clinical Research and your assignments would involve:
supporting Global Submissions to FDA, EMA and PMDA (and other regulatory authorities)
supporting key pivotal trials in late development compounds
creating integrated efficacy/safety summaries and other submission related documents
preparing analyses to support preparations for Advisory committees (ODAC and AdCom)
supporting HAQs as and when needed


REQUIREMENTS:
University/Bachelors Degree or Equivalent
At least 5 years previous clinical programming experience
Proven experience in development of advanced MACROs.
Working experience in pooling analysis datasets across multiple clinical studies (or equivalent).
Demonstrated skills in developing data sets and TFLs in line with sponsor specifications.
Working knowledge of database design/structures and basic statistics.
Good understanding of regulatory requirements relevant to statistical programming (e.g. GCP, ICH).
Strong knowledge of / experience with SAS and other relevant programming software.
Working knowledge of CDISC data standards including ADaM and SDTM.
Fluent English (oral and written).
Degrees of interest: Medicine - Healthcare, Sciences
Add to my event