DOCS GLOBAL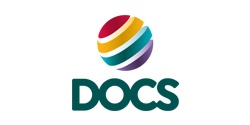 ABOUT DOCS
DOCS provides global strategic resourcing and FSP services to the biopharmaceutical and medical device industries.Founded in 1997 and acquired by ICON plc in 2007, DOCS is part of ICON Functional Services and has grown to become the premier resourcing provider for the clinical development industry.

DOCS' clients include all of the world's top 20 pharma companies and a range of mid-sized pharma and biotech organizations.
DOCS is supported by over 10,000 staff in over 79 offices located in 38 countries.

WHY CHOOSE DOCS
Our Recruitment Consultants will work with you to understand your career goals and skills and match you with the best opportunities available.We offer positions from entry level to senior management, across all functional and therapeutic areas.

Our global presence and record of working with the top 10 pharma and biotech companies means we offer exciting opportunities both locally and globally.
As a candidate with DOCS you will have visibility of the wide range of global roles and companies that DOCS can offer you, not just those your Recruitment Consultant is managing. Our clients in the Pharma, Biotech, CRO and Medical Devices sectors offer positions across functional and clinical areas, sales and marketing to biometrics and drug safety, ensuring a variety of choice. Roles can be based with the client directly or contracted via DOCS.
Webinar
Evento
Location
Tipo
Dettagli